In this article, we will review the different surfboards most frequently used. Different lengths, widths, shapes, there is something for every taste and every wave.
Shortboard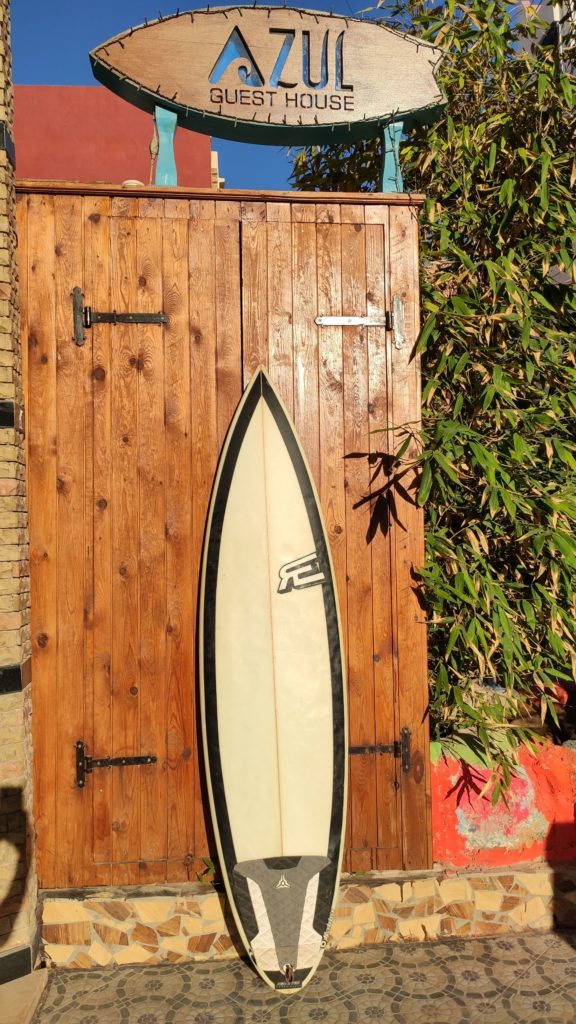 The shortboard is the most widespread board in the world. Recognisable by its relatively small size and fineness. It allows radical manoeuvres and precise placement on the wave. Most of the time, these boards are surfed in thruster (3 fins).
Due to its small size and width, shortboards are appreciated by most experienced surfers who want to push their limits.
The most classic shortboards are generally between 5'6″ (156 cm) and 6'6″ (198 cm) in size. They can of course be smaller, especially for young people, or even bigger, for example, for big conditions with hollow waves. In big waves, shortboard can not be really short anymore but are more little little gun.
The rocker (the curve of a surfboard from nose to tail) is more of a banana shape to give the board great manoeuvrability.
---
Evolutive / Hybrid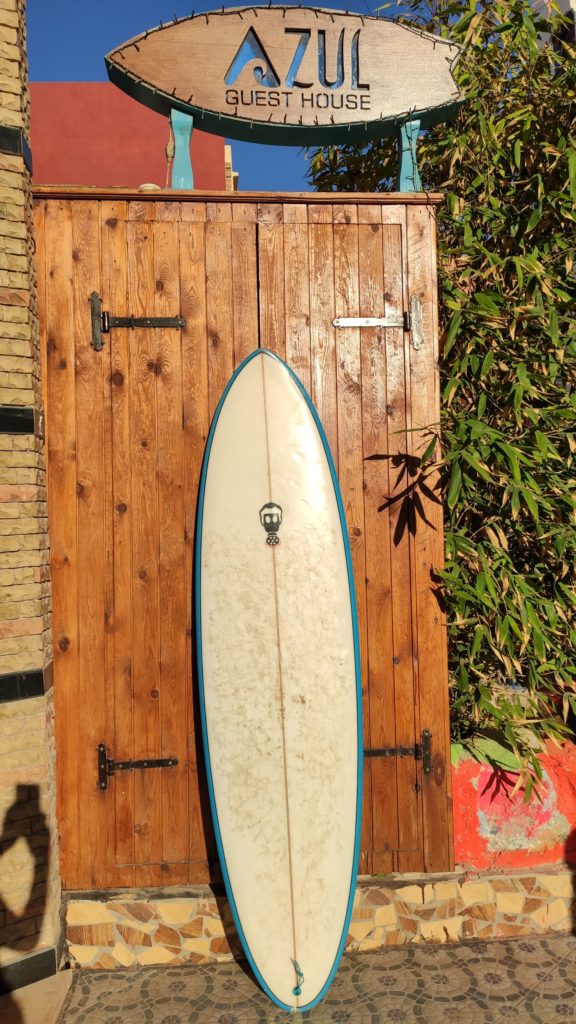 This type of board has been in strong development for about ten years. They are boards similar to shortboards but with more generous shapes, allowing an ease of paddling and more forgiving.
Many surfers are now moving towards these boards which allow radical manoeuvres but with more ease.
Hybrid boards are on average about the same length as shortboards, although slightly longer because they are boards that should allow for easy paddling.
This ease is also helped by intermediate rockers between those of a high performance shortboard and those of the fishs which are rather "flat".
After your first waves, this is the type of board you will use in our surf school in Morocco.
---
Softboard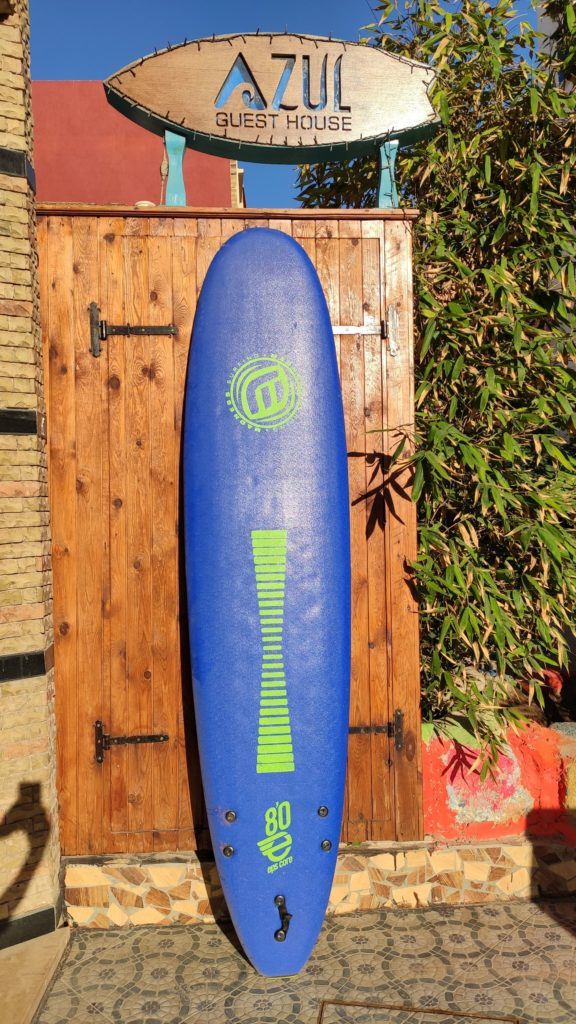 Softboards have been featuring more and more on the lineup over the last 15 years, and are the popular choice for surf schools these days. It is a great revolution in the world of surfing, which has made this complicated sport accessible to more people. These boards come in all sizes and shapes. From the longboard, to boards close to the bodyboard. Great surfers have started to surf more and more softboards, making them more and more popular. This is the type of board used to learn surfing.
In particular, there are boards with perfect sizes to start with: between 6'6″ and 8′. There are even longer boards. But the greatest diversity of foam boards is found on short boards, below 6′, which allow for fun gliding. Some boards, called Beater, are almost closer to the size of a bodyboard and allow new tricks.
---
Fish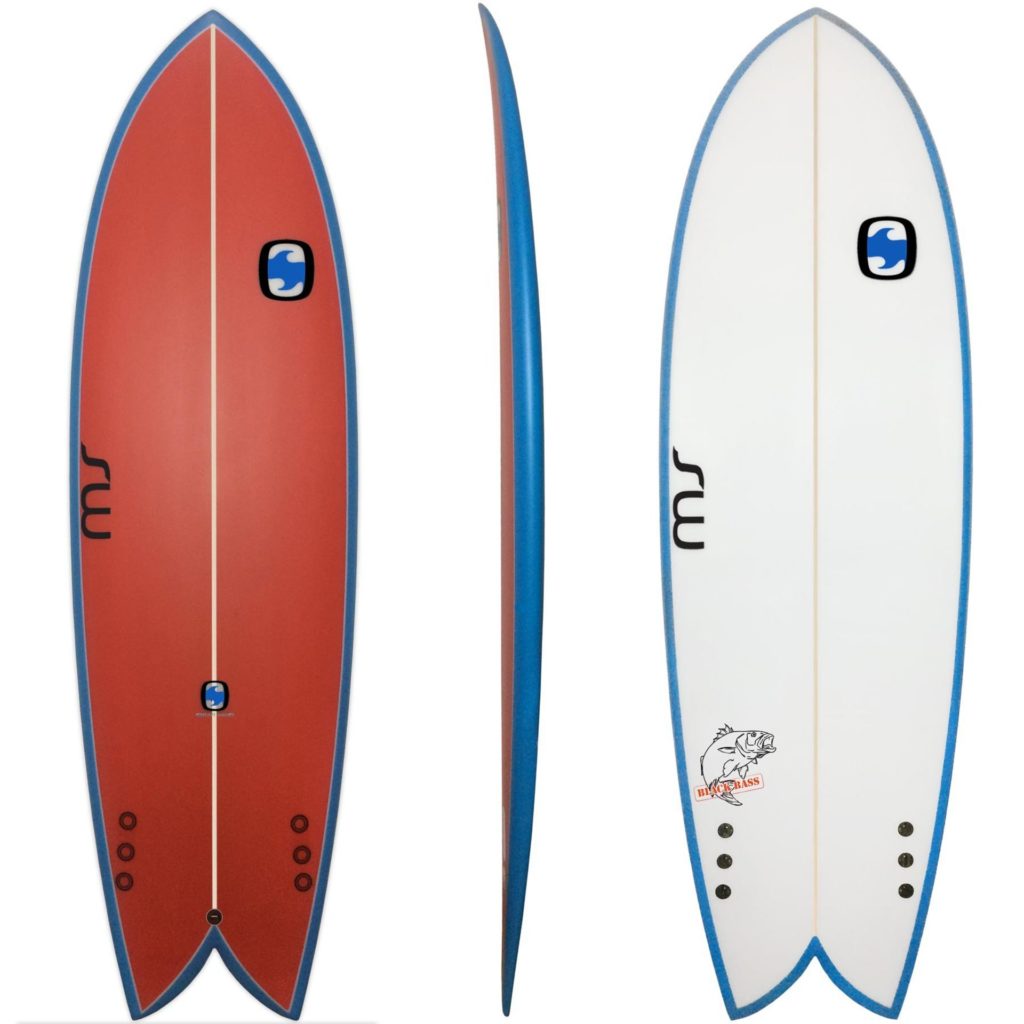 The fish is a board considered "retro" because it was mostly used in the 70's, then brought up to date again by Tom Curren in the 90's. Nevertheless, it remains fashionable today and continues to be used all over the world. It is very recognizable with its fish-tail. Moreover, these are boards that are often surfed in twin fins (2 fins) or quad (4 fins) to prioritise manoeuvrability or speed.
The fish is short but wide, which gives it an easy and fluid glide and paddling. It is a board that is often surfed with an old school style. It is a board that is not easy in slightly solid conditions or hollow waves. But good surfers have proven its efficiency even in these kinds of waves.
The size of these boards is usually between 5'4″ (162 cm) and 6'0″ (182 cm). Rather short sizes to maintain ease of movement. This is balanced with the width of the board.
The rocker must balance the whole to give an ease of glide. Therefore, these boards tend to be quite flat in their design.
---
Mini-malibu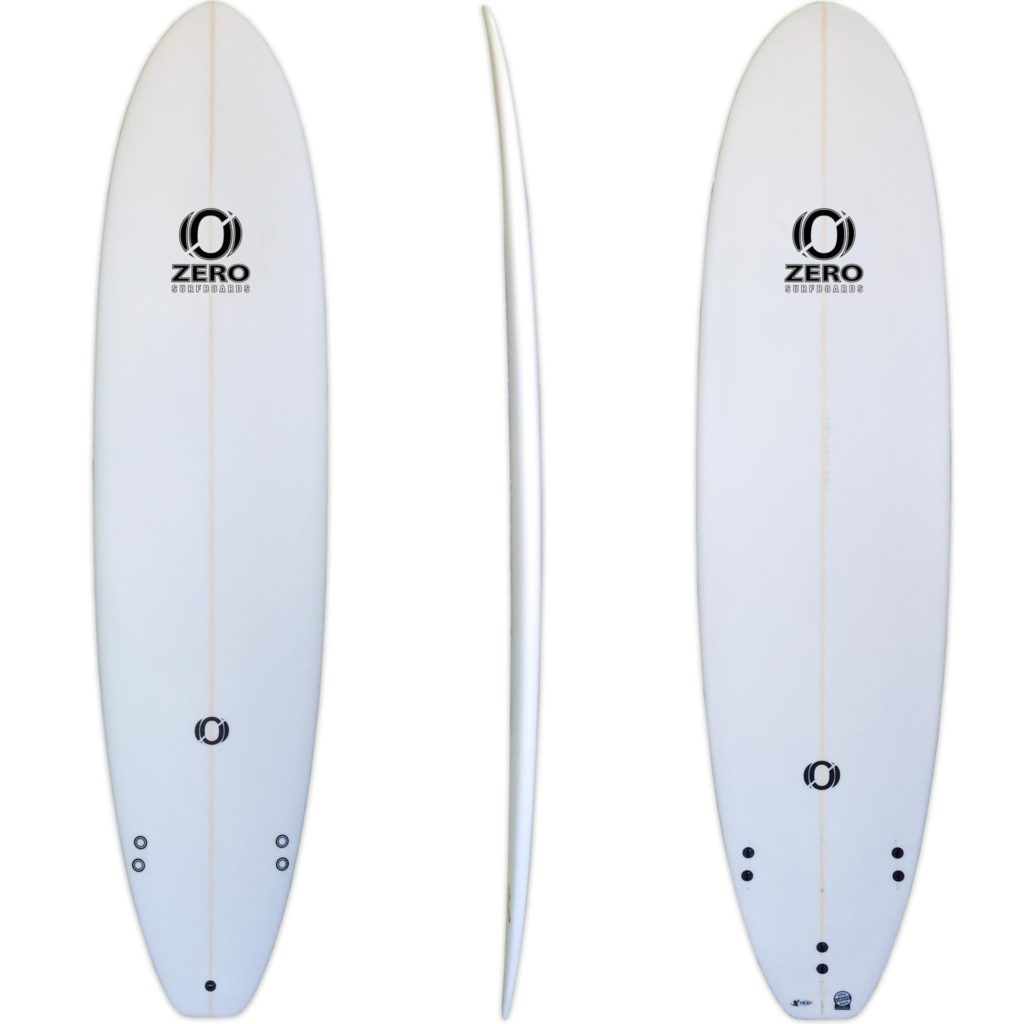 The mini-malibu is a board attributed (wrongly) to beginners. It is true that the size of these boards (between 7 feet and 8.5 feet), corresponds to the one of the boards for beginners. Nevertheless, these boards can provide a new glide, between the shortboard and the longboard.
This mix allows to have space on the board to be free of your placement, while keeping an ease in the manoeuvres. Possibly the perfect board if you had to choose just one
---
Longboard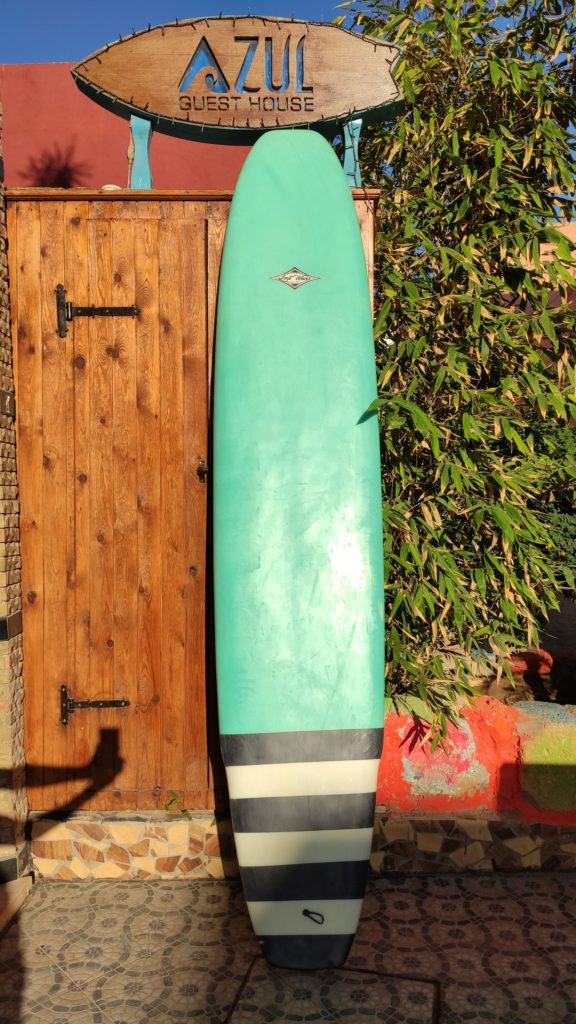 The longboard is a board that is at least 9 feet long (2.74 meters). It is a perfect paddling board, with an ease to take waves. On these boards, there is no radical aspect, more roundness.
The glide provided by this board is pure and fluid. Not having the ability to have a real radical surf, the flagship manoeuvre is the "hang 5 / hang 10". The idea is to make your toes stick out at the front of the board. A great balance is recommended. The rocker of his board seems flat at first sight. But it is still slightly present along the whole length, this prevents the board from "diving" too easily into the wave.
---
Gun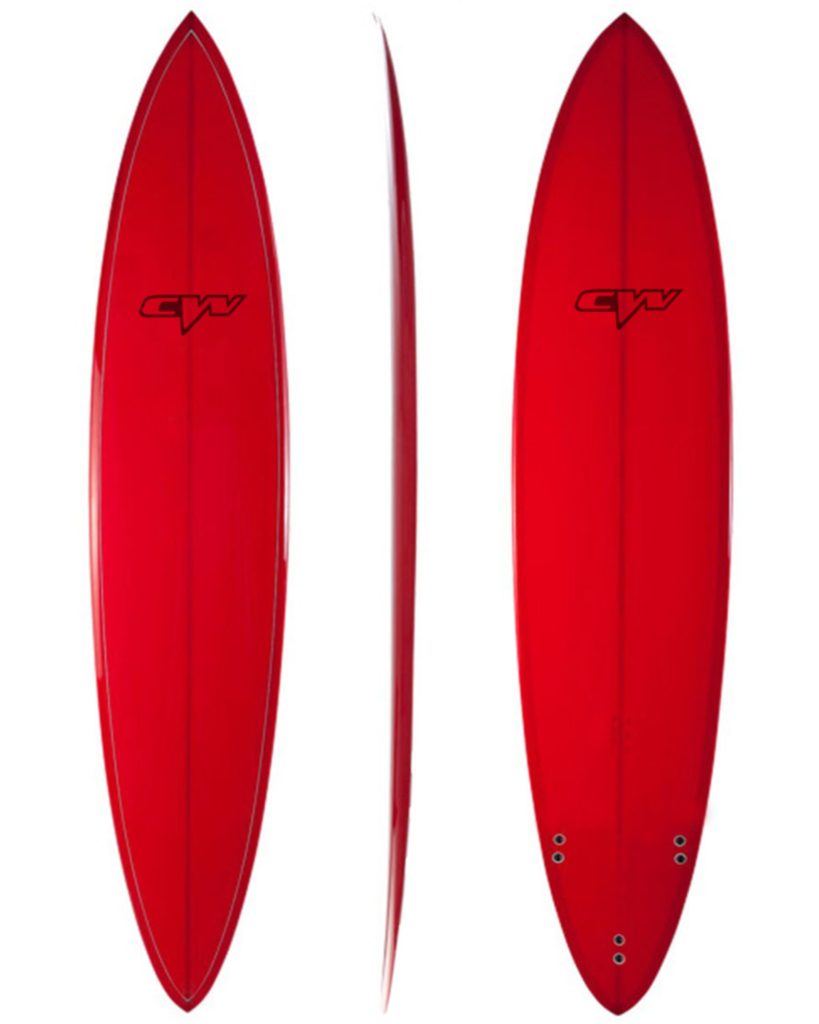 Guns are huge and sharp boards. They are used to surf the giant waves. For this very demanding discipline, it is necessary to be able to catch the wave as soon as possible (hence the length of the boards) and to be able to apprehend the speed and the jumps of the wave. Sometimes these boards are even weighted to avoid taking off with the speed and imperfections of the wave.
These boards are usually between 8 and 10 feet long. Some conditions may require even larger guns.
---
We hope this article has helped you to understand the many surfboards that are currently available on the market. Now that you have the basics to understand how a board works. It's up to you to develop them, if you can, try surfing some different boards – and enjoy the ride!