Activities and Excursions
Enrich your stay!
Take a day break if you are staying in a package, or enrich your stay if you are in a Bed&Breafast!  Discover our unique activities and excursions, which will make you discover Morocco from another angle! Azul Guesthouse allows you to go on excursions, cultural or relaxing activities. Take advantage of it!
Surf
Our passionate and expert team of surf instructors are on hand to offer tuition to complete beginners and intermediate surfers.
For the more experienced surfers, our surf team offer guiding, sharing their local tips and favourite hang-outs – transport provided.
Our surf packages for beginners and improvers include foam boards and wet suit hire.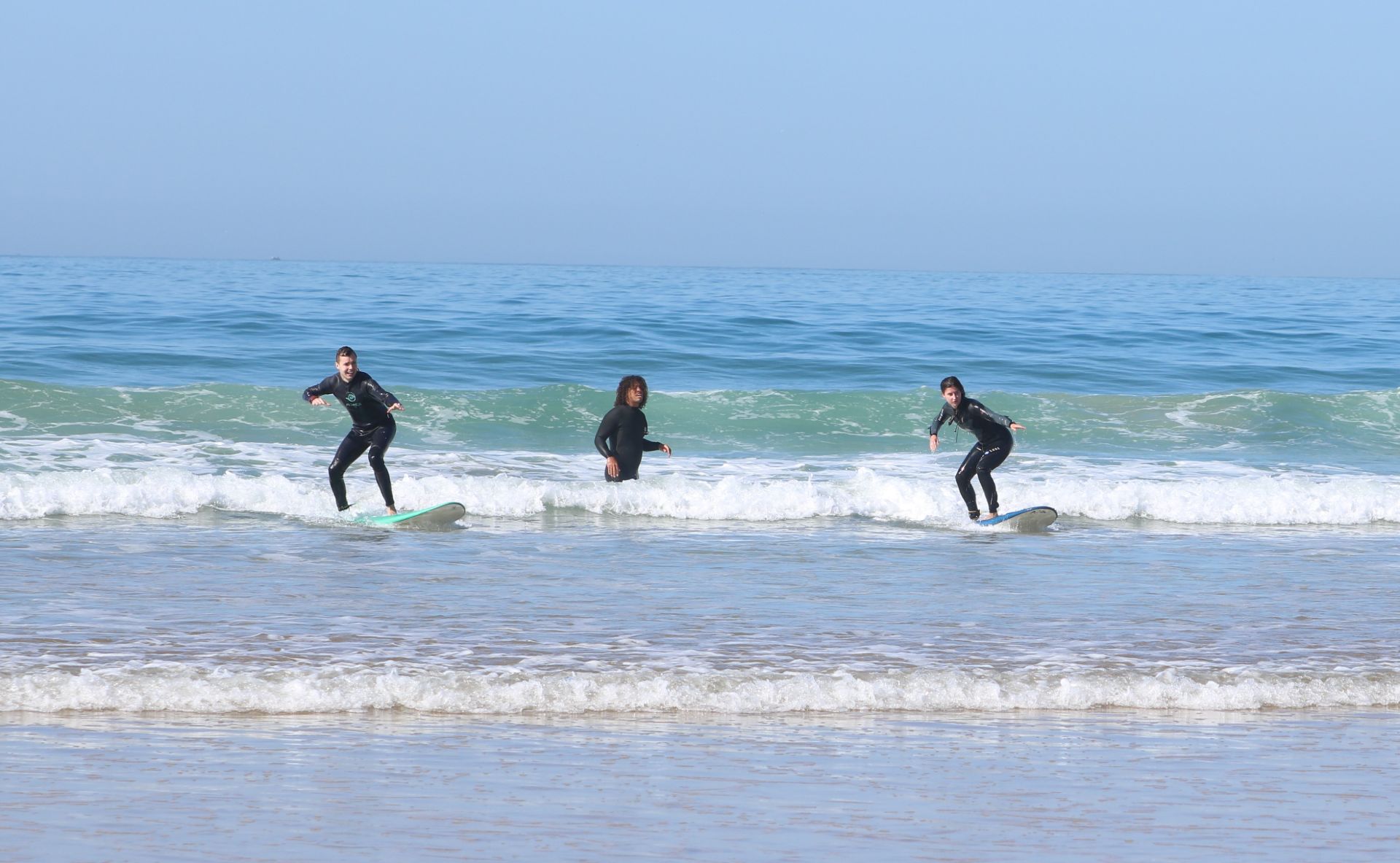 Yoga
Our beautiful Atlantic Ocean facing roof terrace (7m x 11m) is ideal for up to 20 people per yoga session. We can provide mats, bricks, straps and blankets.
 Our morning yoga practice is usually a dynamic flow, waking up the body and easing any muscle tension from surfing. In the late afternoon, a restorative yoga practice settles the mind and encourages deep relaxation and gentle stretching.
We sometimes take our yoga practice to the beach or studios near to the guesthouse.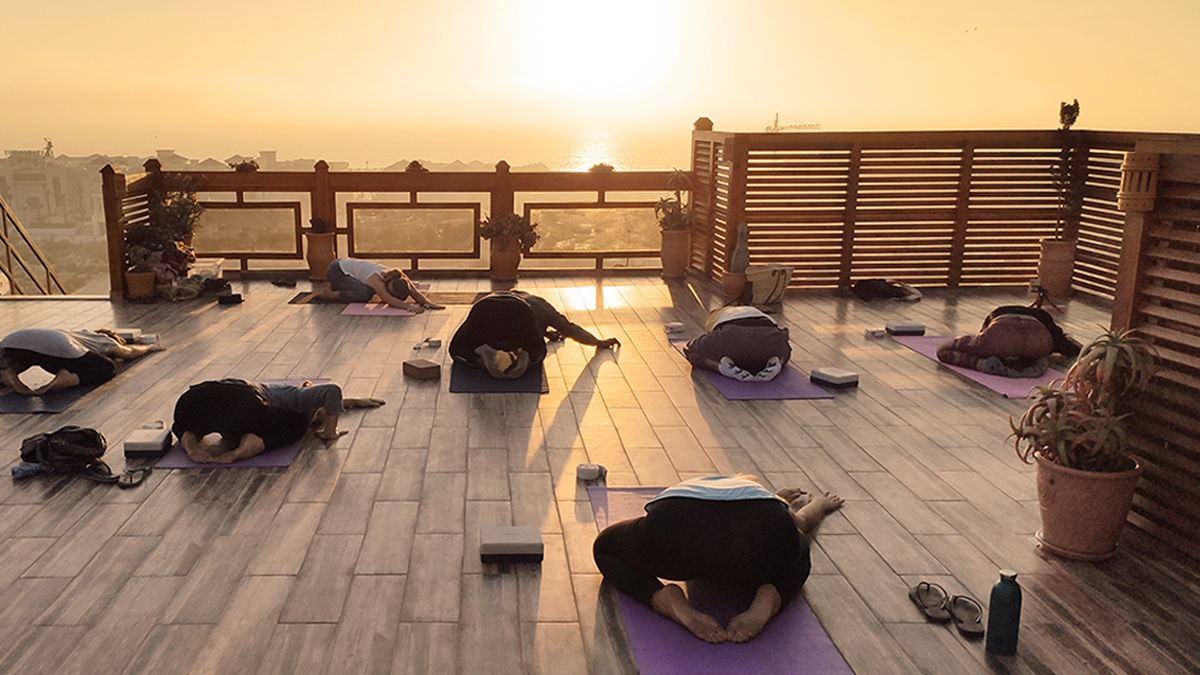 Spa
Close to the guesthouse we have a traditional spa where guests can enjoy a deep cleansing Moroccan hamman or a relaxing massage, using locally produced argan oil and black soap.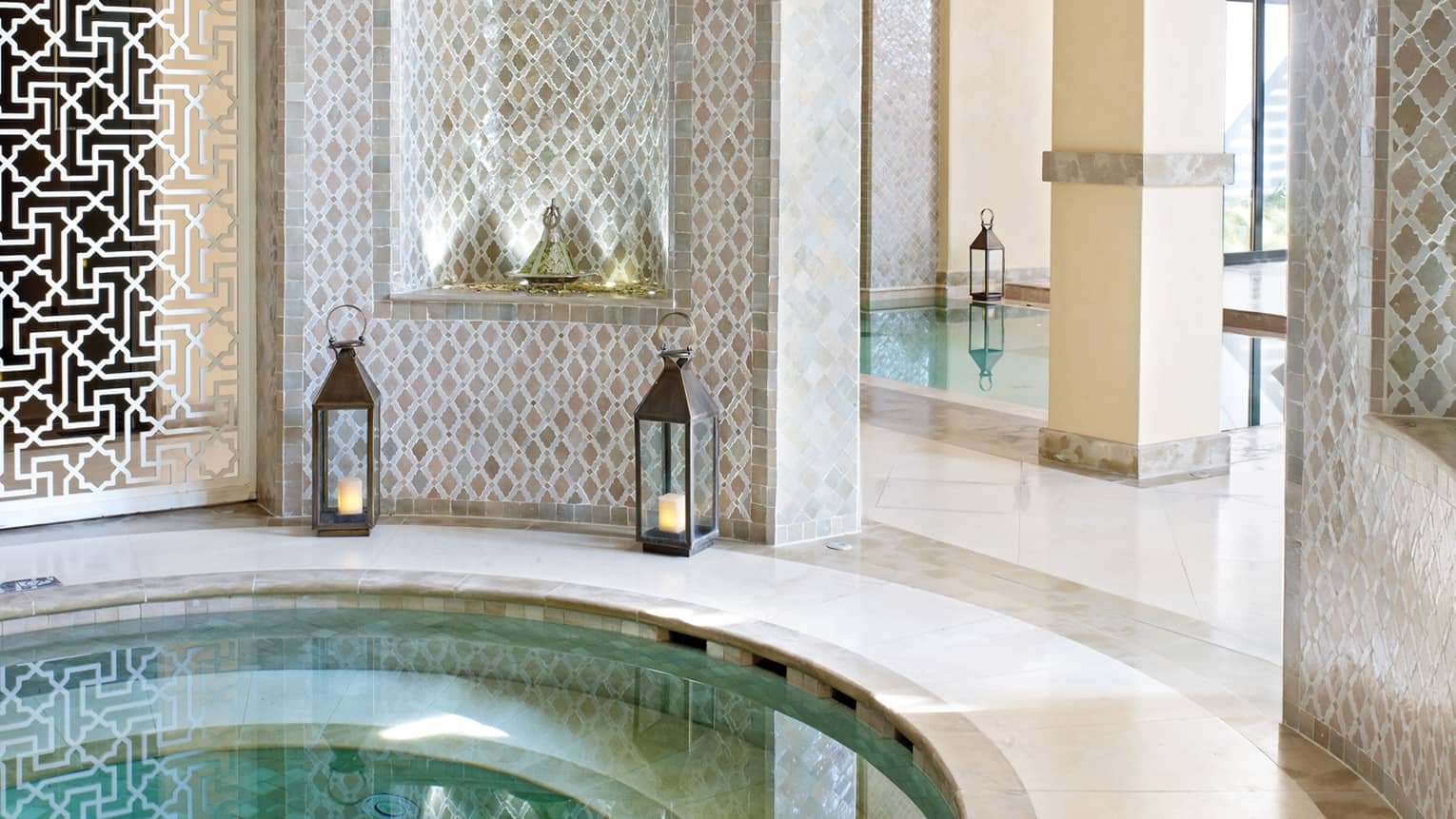 Aourir Souk & Cooking Lessons
Once you've tried our food, you may well ask how to cook these dishes at home.
On Wednesday we will take you to our local souk, Aourir, to buy food, and then together with the kitchen team you will have the opportunity to prepare local specialities such as Berber pancakes, home-made couscous, tagines and Moroccan desserts.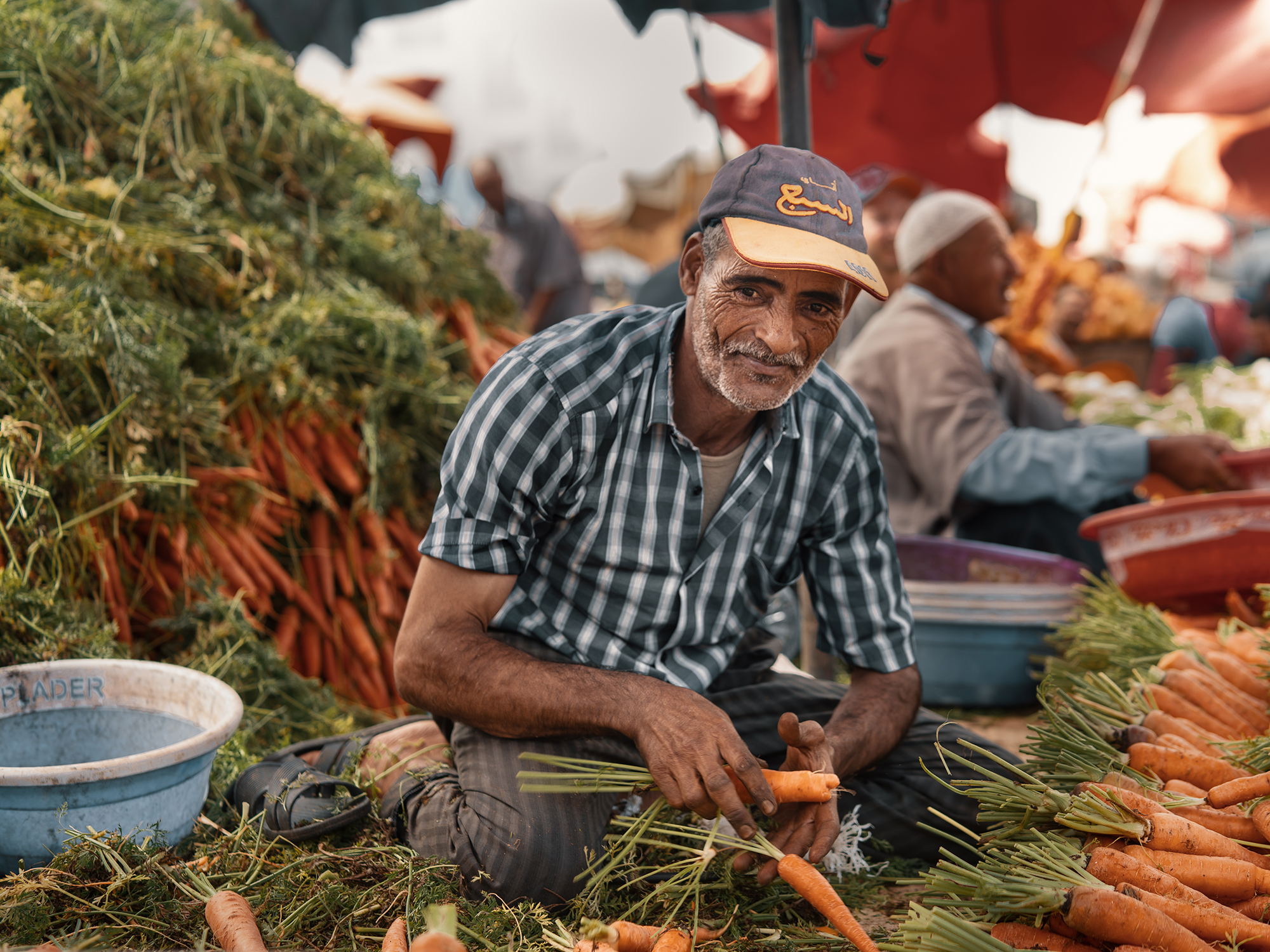 Horseriding
Here at Azul we are blessed with long stretches of sandy beaches within an easy walk or trot. Our nearest beach, Imourane, is 5km long, perfect for a sunset canter.
Together with our local horse riding partners, we can arrange horse riding excursions from 2 hours to 3 days. The longer treks can take you along the coast, inland to Paradise Valley, or even further into the desert. On the longer treks, accommodation will be camping in tents.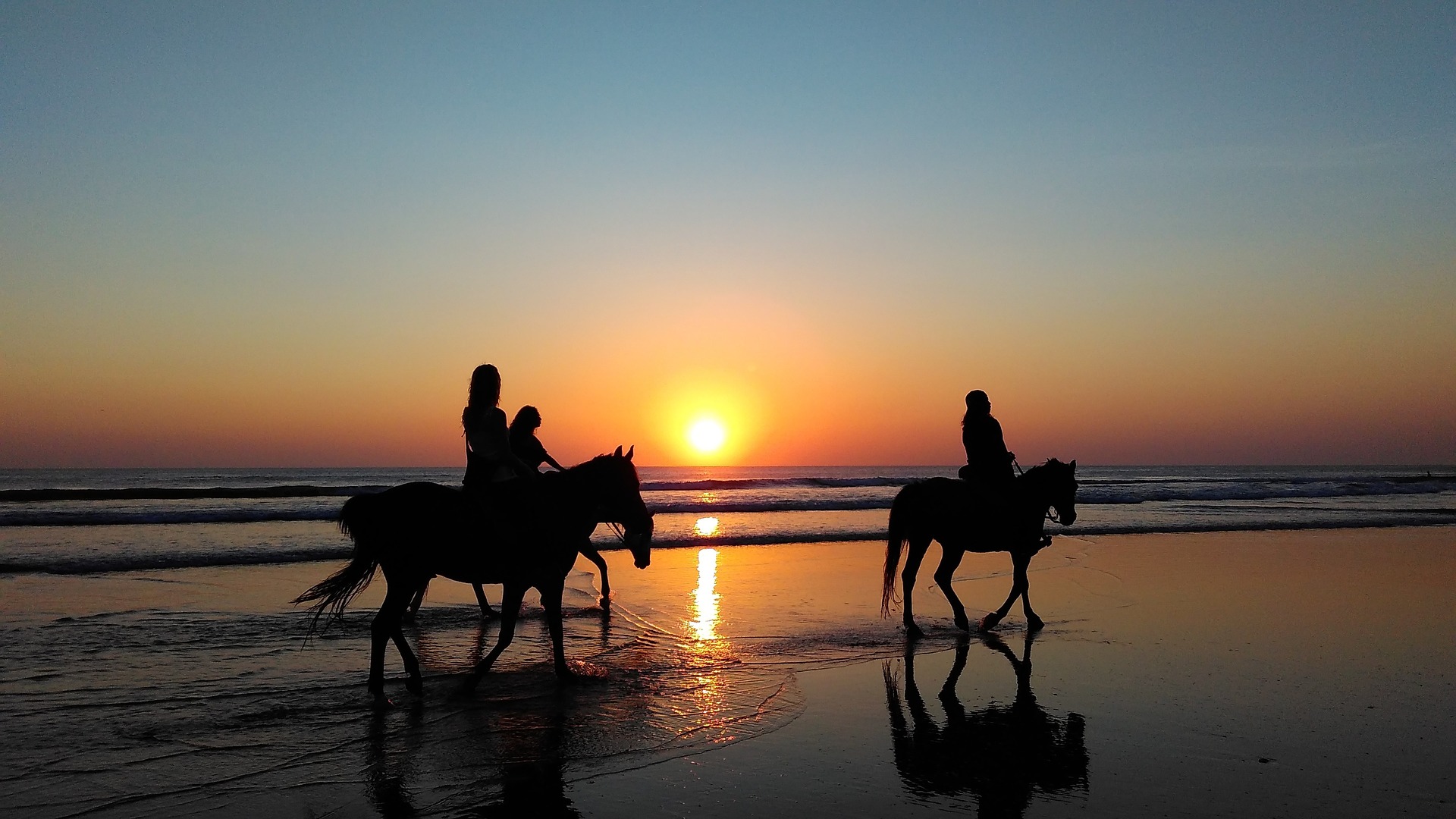 Paradise Valley
Just 40 mins drive inland to the Atlas Mountains you will find this lush valley filled with palm trees, natural rock pools and cliff jumping into rivers and oasis.
Spend the day hiking the mountain paths, swimming in the rivers, or feasting on tagine in cafes with table and chairs in the river.
Pack your trainers, sun cream, water and swimwear. In the Summer since temperatures can soar in to the late 40 degrees, we would recommend an early morning or late afternoon visit. En route to or from the valley at your request we can make a stop at a Women's Cooperative, to walk around the gardens and learn more about the natural produce they create using the argan nut, prickly pear and natural oils.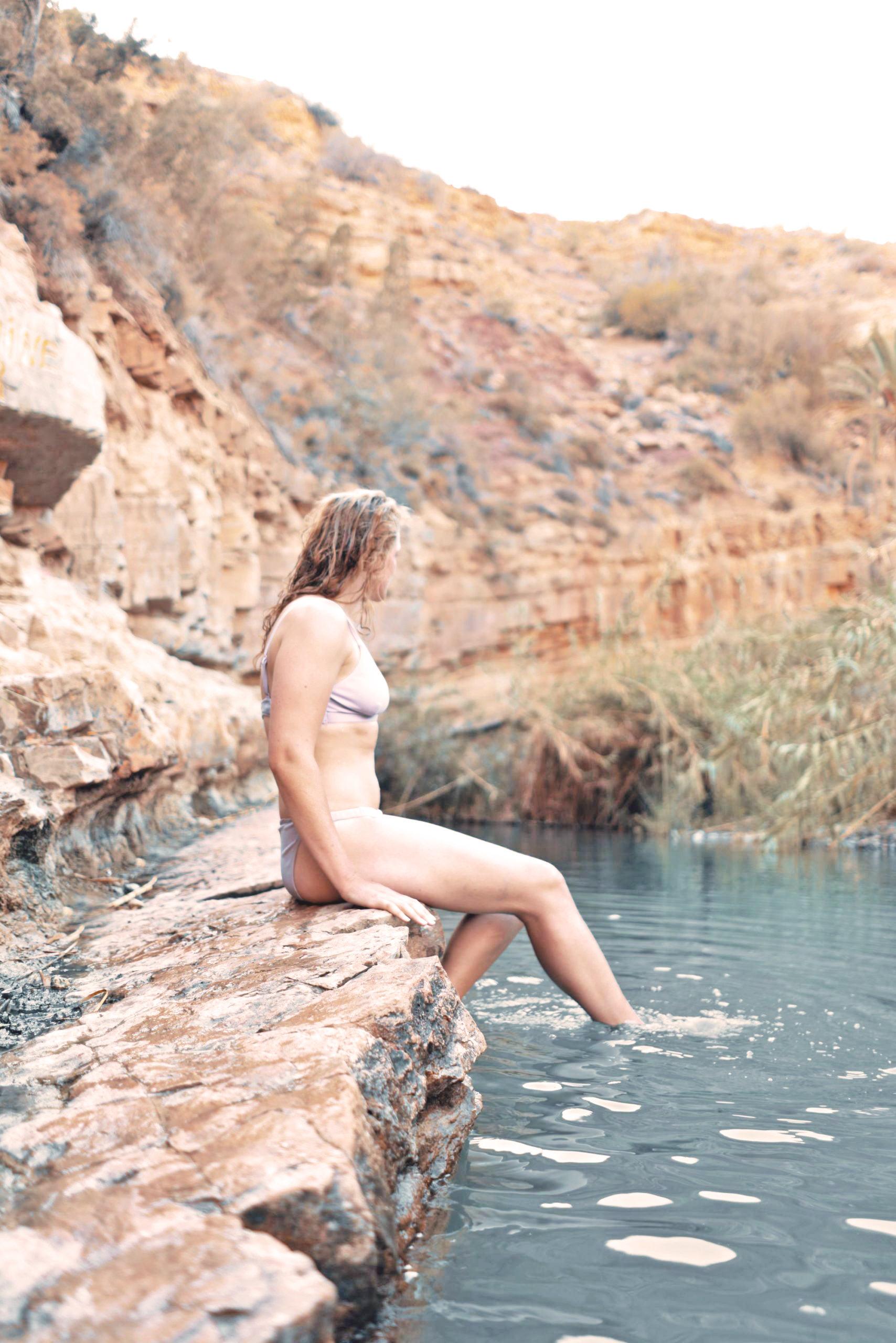 Agadir
We're 30 mins drive from the diverse city of Agadir. On this excursion you will visit the Souk El-had, also known as the Sunday Souk, the third largest souk in North Africa after Fez and Cairo.
 You will have the opportunity to explore the Kasbah Oufella, the old City ruins which sit high above the existing City and from where  from you can enjoy a panoramic view over Agadir and its sweeping bay.
 The excursion will also include a visit to the marina, stopping for lunch at one of our favourite fish restaurants. If you have any special interests, please let us know as we can tailor this excursion to suit. Please note that the Souk is not open on a Monday.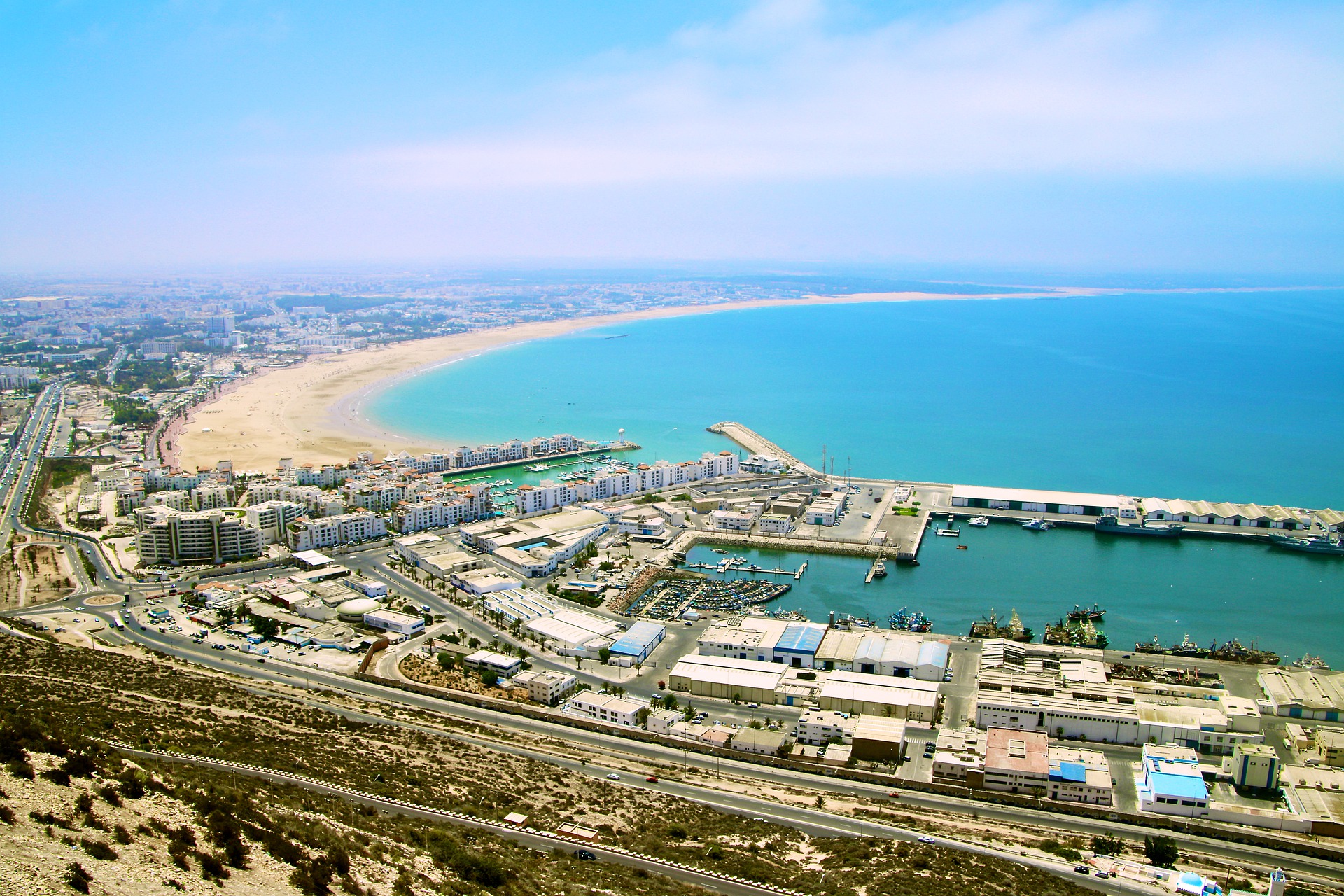 Imsouane
One of our most popular day trips, this experience takes you on a beautiful coastal drive north for 90 minutes to discover the bohemian surf village of Imsouane.
Imsouane is home to two surf breaks: The Bay which has the longest wave in Morocco and is one of the longest rides in Africa (you can ride the wave for 600m), and The Cathedral. Both are suitable for all level of surfers.
They work on opposite tides so you can spend the morning surfing one spot, eat fish fresh off the boat for lunch, and then swap to the other spot for your afternoon session. Time and weather permitting, we will also make a stop at the 'petit desert' for duneboarding.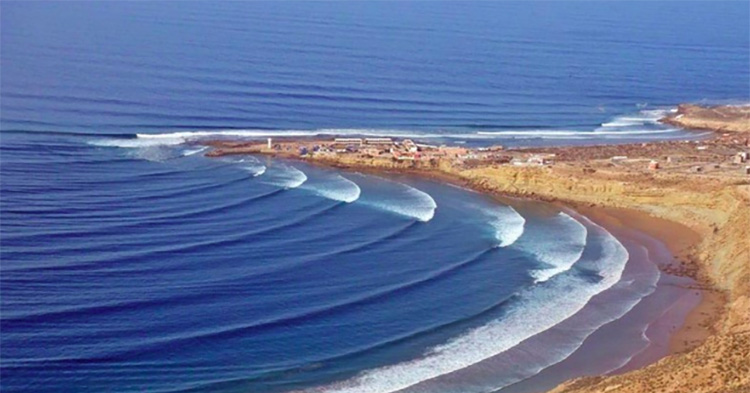 Taroudant
For those looking to experience one of Morocco's historic cities and friendly souks, Taroudant is a charming walled city within easy reach of us. On a day trip here, we will take the route inland towards the Sahara and Ouarzazate, driving alongside the panorama of the Anti-Atlas Mountains.
Once within the cities' crumbling ramparts, built in 1528, you will discover one of Morocco's former capitals. Sometimes referred to as a Mini-Marrakech, there are two souks, a Berber and an Arabic, selling everything from food to ceramics and leather goods.
We love exploring this friendly city, soaking up the atmosphere of its bustling squares, cafes spilling onto streets, and walking around its city walls, which beautifully reflect the changing colours of the sun.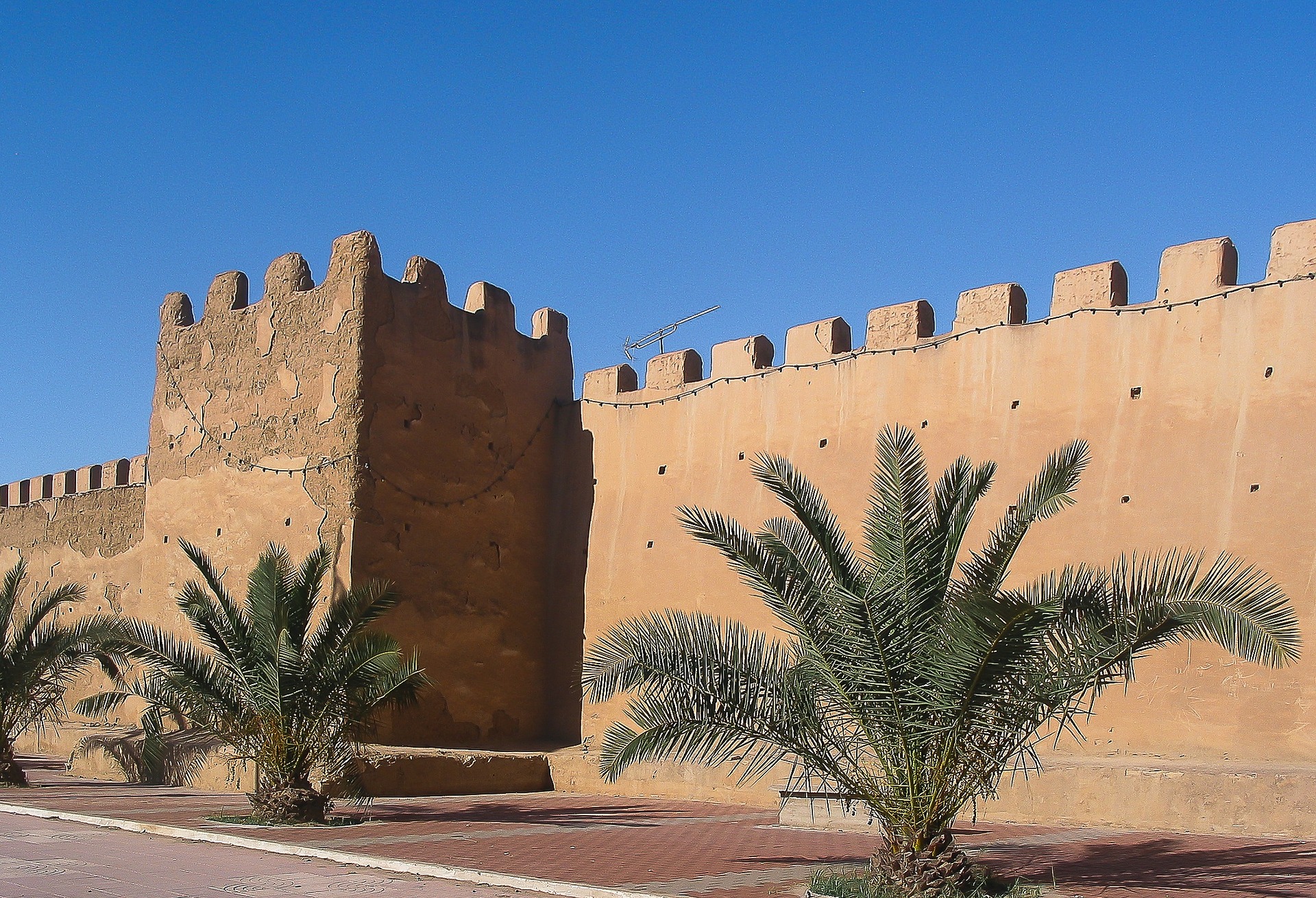 Essaouira
During your stay in Azul, we invite you to visit Essaouira, the famous 'Wind City of Africa'.
In the ancient coastal city, you can wander through the spice-scented lanes and palm-lined avenues of the fortified medina, meet artists from around the world while browsing the many art galleries and boutiques, take a coffee in one of the country's oldest pâtisseries and watch fishing nets being mended and traditional boats being constructed in the hugely atmospheric port.