About Us
The Azul Guesthouse Family
MEET THE AZUL GUESTHOUSE TEAM
We're a Berber family born and bred in Tamraght Village. We've always lived and worked close to in and on, The Atlantic Ocean. It's our pleasure to share our beach house, our friends and beautiful Moroccan coastline with you. 
Azul Guesthouse was built by our owner Bohcine Zammor, a fisherman and talented carpenter. His hand-carved furnishings showcase traditional Berber woodwork throughout.
Growing up in a family of seven brothers, the guesthouse is run like a large family home. Here you will experience the joy that comes from community living, a focus on family values and generous Berber hospitality.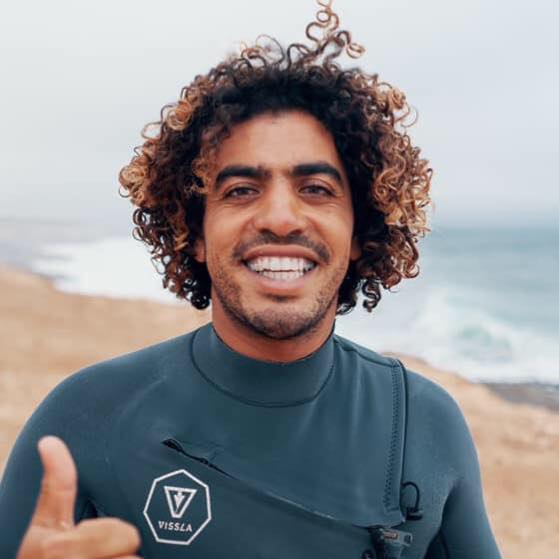 Hucine
Owner / Surf Instructor
From lifeguard to mechanical engineer to surf instructor, Hucine has a similarly colourful CV to his older brother. The youngest of the seven brothers, Hucine has the can-do attitude, enthusiasm and energy that can make anything happen.
Having worked at a few surf camps in the area over the years, it was a natural step – in the ocean – to work with his brother in opening their own surf house. He shares his passion for surfing and home country freely, and is a patient and encouraging teacher.
His big smile, love of people and musical talents draws a loyal following of clients, who now return to stay, drum and surf with him at his beach house.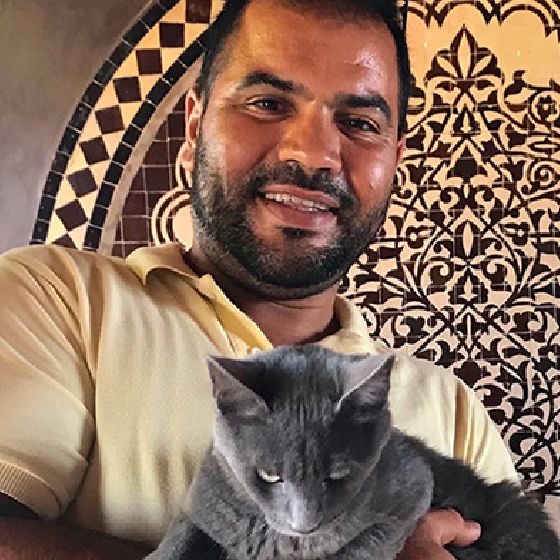 Bohcine
Owner
A multi-tasker, genuine host and gifted craftsman, Bohcine has already had many roles; from fisherman, to carpenter.
As well as running the guesthouse, he also has a workshop in nearby Aourir where he makes traditional Berber wooden furniture. Bochine's woodwork can be seen throughout the guesthouse, from the panelled ceilings to the ornately carved tables and cabinets.
His cheeky smile, passion for the ocean and love of play ensures many a fun night playing Jenga and card games!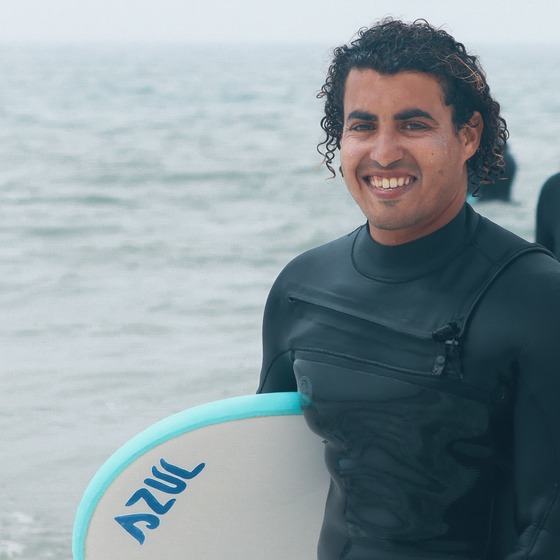 Ayoub
Surf Instructor
Professional, patient, funny and kind. He has a relaxing presence in the water when he's not cracking jokes! He leads our surf classes with confidence, and a wonderful sense of humour.
Suitable for all levels his teaching can be adjusted to both first-time surfers and experienced surfers alike, he will happily show you his favourite local spots, Just what you need!
He's here to help you advance and is keen to help you learn in a way that allows you to catch waves on your own.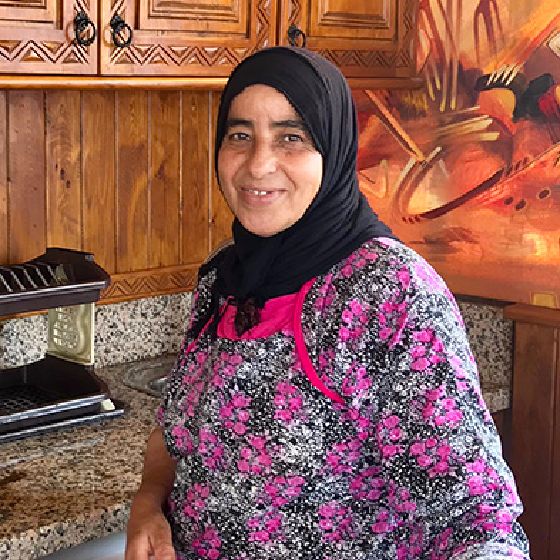 Amina
Cleaning Lady
Gentle and always smiling, Mina is here to ensure the house is clean and tidy throughout your stay.
From daily housekeeping to chores in the kitchen, she is always here to take care of every little detail.
If you need any help around the house, Mina is the lady to look for!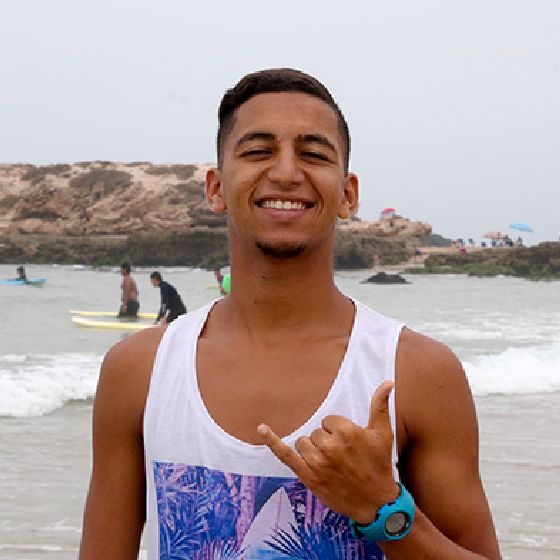 Mohamed
Surf Instructor
Hucine and Bohcine's nephew, Mohamed is an avid surfer, on hand to help out with pushes and encouragement in the waves, and his can-do attitude means he is a well-received extra pair of hands around the guesthouse.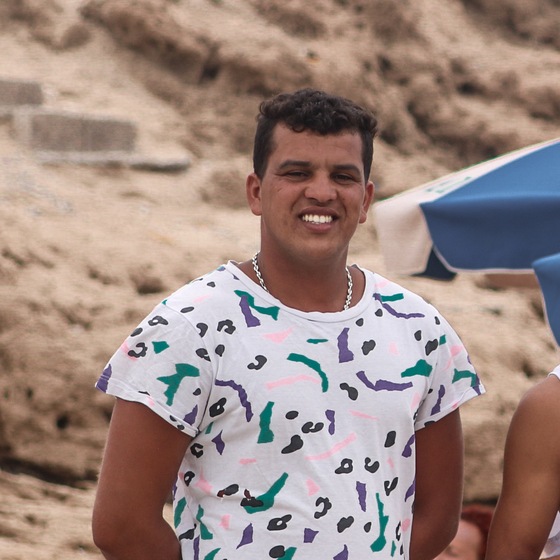 Abdollah
Surf Instructor
Abdollah wants to make sure you're having a great time on the waves., his incredible humour and epic coaching skills makes him part of the Azul family!
Beyond a good laugh, he's keen to give you the advice you need to keep you catching waves.
How to find us
GPS Address:
Azul Guesthouse, Hay Ait Soual, Tamraght, Aourir, Agadir 80023, Morocco
CONTACT us
WhatsApp:
+212 673 575 021
Email :
contact@azul-guesthouse.com
SURF GUIDING
View Package