AZUL SURF SHOP
Your Tamraght Surf Shop
HAVE A LOOK AT OUR SURF SHOP!



SURF AND YOGA GEAR
From surf products, Berber handicraft to unique designer T-shirts, we have everything you want to bring home along with the fond memories of your holiday.
The shop is located at the reception of the guesthouse, stocked with an extensive selection of wetsuits, soft and hard boards, surf and yoga related products including ponchos, hoodies, sun cream and yoga clothing.
We also have a wide variety of accessories, clothing items and craft works. Feel free to come for a treasure hunt!
The Azul Collection
Bring the colors of Azul Guesthouse home! You will find tees, hoodies, caps, poncho-robes, and much more.
Produced locally, they will remind you of the unforgettable moments you will have experienced with us, each time you wear them!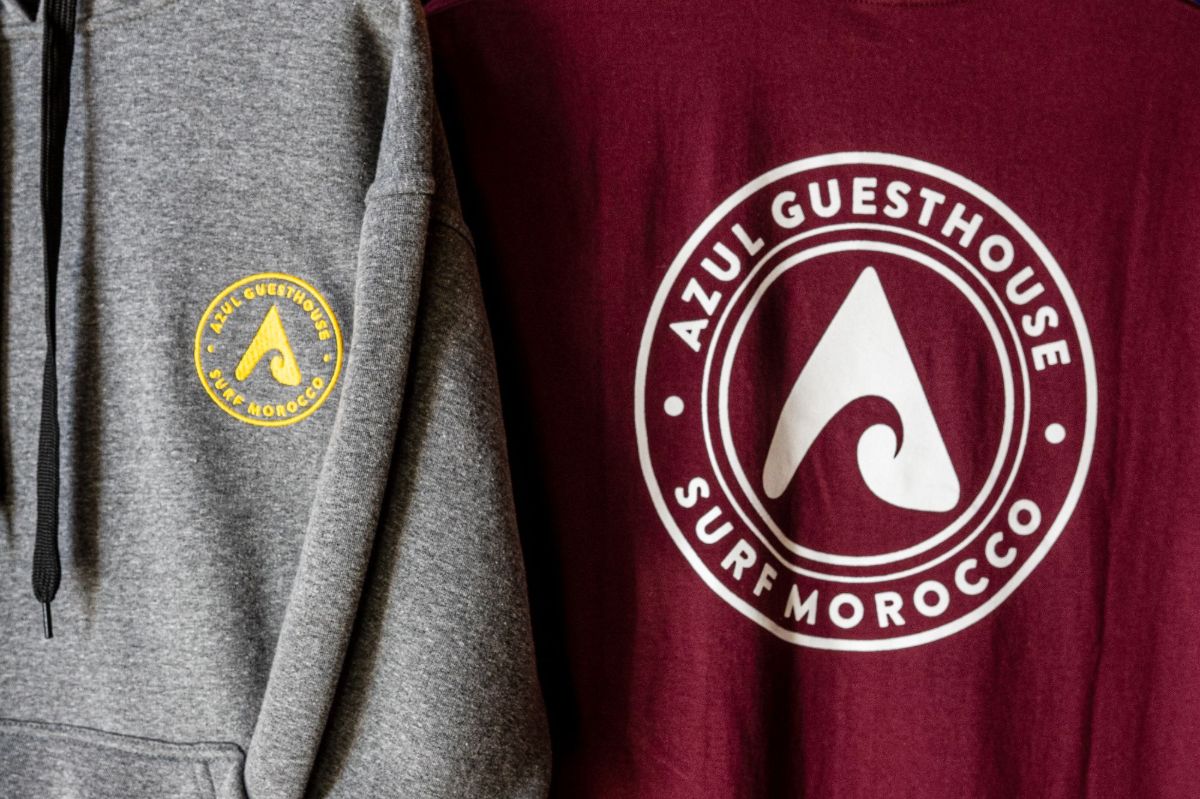 Surf Equipment
We also offer everything you may need for your sessions: leashes, sun creams, wax, earplugs, combi and boards.
You can equip yourself or we can help you out!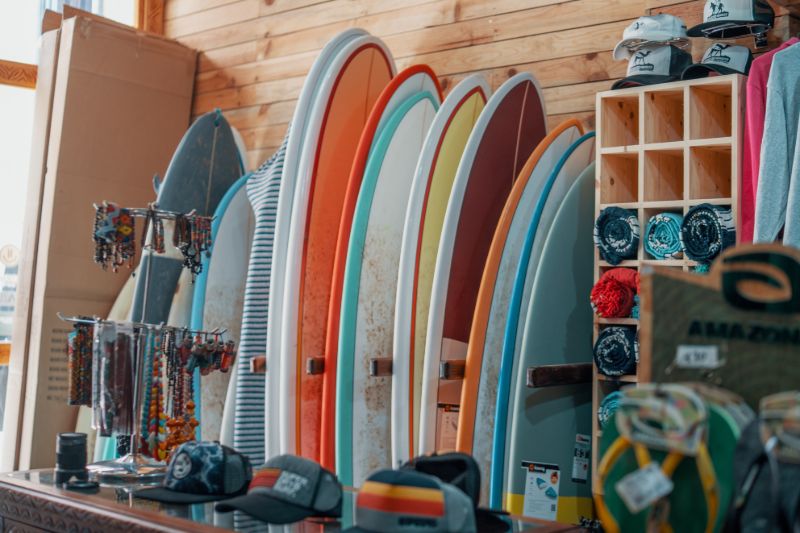 Local creations & souvenirs
We also sell Berber souvenirs on site, which you can bring back for yourself, your friends and family, as well as clothes created by local artists.
Perfect for not coming back empty-handed and sharing a bit of Morocco with your loved ones!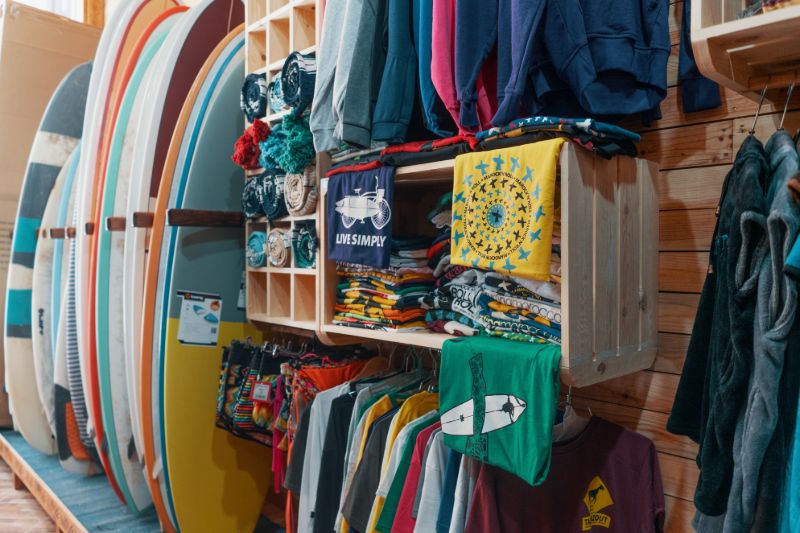 PHOTO GALLERY



Azul Surf Shop