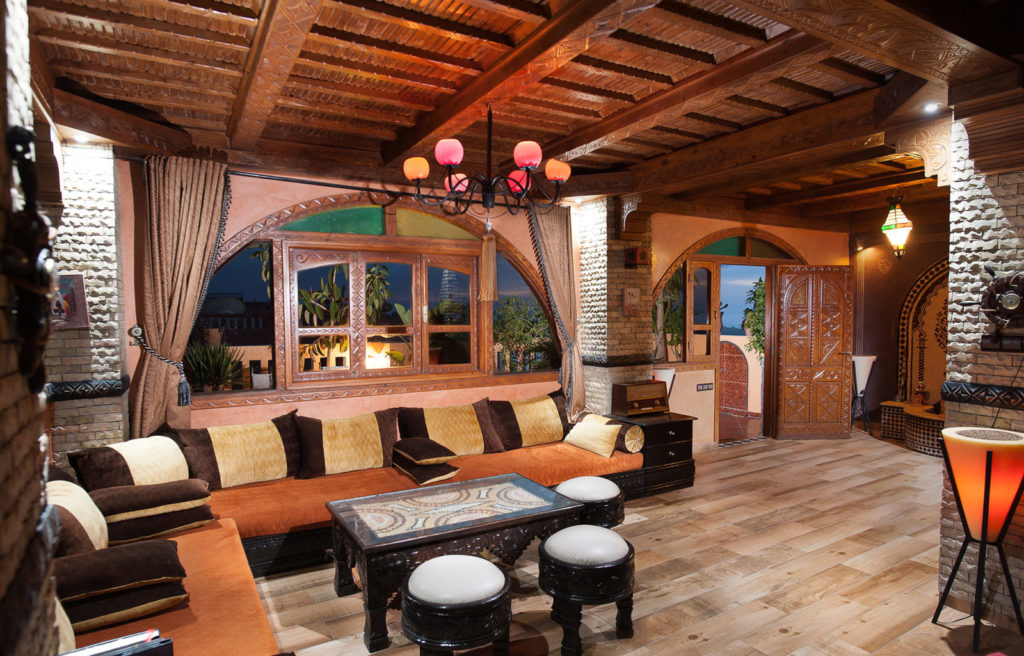 If your question is not answered below, please contact us and we'll be happy to help.
---
How do I get to Azul Guest House?
We're 45 mins road transfer from Agadir Airport, served by direct flights from the UK and other major European airports, 2-4 hours flying time. We can arrange transfer to/ from Agadir Airport for €30 each way. Other airports nearby include Essaouira (3 hours drive), and Marrakech (3.5 hours), we can easily arrange road transfers to/ from both. Casablanca is a 6 hour bus journey from us, timetable and pricing info here. Transfers to Agadir bus station are €20 each way: https://www.lagare.ma/en/
---
Do I need a visa for Morocco?
EU passport holders do not require a visa to enter Morocco for tourist purposes. Your passport must be valid for the duration of your stay. If you hold a passport from outside the European Union we  recommend that you check with your nearest Moroccan Embassy.
---
Payment?
Currently we are able to accept cash, credit cards (Visa/ Mastercard subject to a 3% surcharge), bank transfers and payments to our PayPal account.
---
What do I need to pack?
We're a relaxed beach house, it's normal to wear swimming costumes and bikinis on the beach, and shorts, t-shirts and flip flops around the house. We would recommend covering up arms and legs a bit when walking around the towns and cities. Hoodies, long-sleeve bottoms and jumpers may be needed particularly in the Winter when it gets chilly at night.
---
What thickness are your wetsuits?
We provide 2-3 mm wetsuits.
---
Do you provide towels?
We provide towels for use in the guesthouse, please bring your own beach towels/ sarongs.
---
Do you provide hairdryers?
We have a couple of hair dryers you can borrow, if you would like to guarantee regular use of a hair dryer, we suggest you bring one with you.
---
Can I bring my children?
Yes, we welcome children of all ages. Children under 5 years stay for free. Our instructors are brilliant with children, from helping them catch their first waves to building sandcastles.
---
Can you tell me more about the climate and best time of year to visit?
Morocco's south coast offers approx. 300 days of sunshine. During the Summer (April to October) the waves are perfect for beginners and intermediates, with long sunny days and fun, warm water surfing. From October to May, the big waves which Morocco is famous for, come in from the Atlantic Coast. Even during this season there are plenty of locations offering smaller waves for beginners and less experienced surfers.
---
Are surf classes organised by different group levels?
Yes, our instructors will organise the classes so that beginners, intermediates and experienced surfers feel comfortable and are in waves suitable to their level of experience. We want you to feel safe, continue to learn and have fun! For experienced surfers, you can book a surf guide to take you to the many spots we have along Morocco's south coast.
---
Do I need to book the surfing and yoga in advance?
You can book both the surfing and yoga when you arrive, subject to availability of instructors. It would be helpful if you let us know your preferences and personal details (eg. height for wetsuit hire etc) in advance. You may find it preferable to book one of our surf and yoga packages. Please see our Packages menu.
---
Can you tell me more about the yoga?
Yoga classes are held on our roof terrace, at the beach, or at a nearby yoga studio. For surfers the classes will be geared towards poses to aide your pre/ post surfing sessions. The morning class is a dynamic, energising work out. The afternoon is a more gentle, restorative class. Classes can be tailored to all levels of yoga practice from total beginners to more advanced. The beachfront location, ocean air and sunsets make for a very special yoga practice.
---
Are there any cafes, restaurants or shops nearby?
Yes, we are next door to Babakoul, a Moroccan inspired cafe/ restaurant which is open all day and serves mint teas, coffees, pizzas, lassis and waffles. There's also a popular vegetarian/ vegan café, Let's Be, within a few minutes walk offering colourful and vibrant dishes. There are also many others in Tamraght, and neighbouring villages Aourir and Taghazout.
---
Can you tell me more about the local currency and cash needed?
The local currency is Moroccan dirhams (dhs). There are ATMs at all international airports, and nearby in Aourir. Most small outlets and souks prefer smaller notes, something to bear in mind if you take large notes out of a cash machine.
---
How does it work with the meals?
For most of our packages we offer accommodation on a Full Board basis (breakfast, packed lunch, afternoon tea & dinner). For any packages that only include breakfast and dinner, there is also the option to add lunch when you are here.
---
Can you cater for different dietary requirements?
Yes, please let us know in advance so that we can shop and plan meals accordingly.
---
Can I drink the tap water in Morocco?
Some of the locals do. We would recommend drinking bottled water. This is included in our packages.
---
Do you permit alcohol at the guesthouse?
You can bring your own alcohol to the guesthouse. Alcohol can be purchased at the airport on arrival, or in Agadir. Some places to buy alcohol in Agadir are:  Metro, Uniprix and Marjane. Note that shops selling alcohol close at 8pm.
---
Do you have phone reception and WIFI at the guesthouse?
Yes, we have phone reception and WIFI throughout Azul Guesthouse
---
How do I get around the area?
It is a short 10 mins walk to our nearest beach, Imourane Beach. Or 5 mins taxi/ local bus to Aourir and Taghazout. We can assist with our local transfers, please discuss with your guesthouse hosts.
---
Can I hire Azul Guest House exclusively for a group/ family holiday?
Yes you can – we love groups! We're the perfect location for your family/ group gathering, and/ or yoga/ surf retreat. We can accommodate a total of 23 guests at Azul Guesthouse. If you're group is larger than this, we can recommend further accommodation options nearby.