Choosing your surfboard can be confusing. A surfboard is an investment, and it is easy to get lost in all the shapes and types of boards that exist. Once experienced, a surfer knows what she or he is looking for and will be able to choose a board easily. The purpose of this article is to help you choose your board depending of your surfing level.
Beginner
A beginner's board must take into account several things: first of all, the height and weight of the person, and secondly, his or her physical abilities. The major innovation in the world of surfing over the last fifteen years has been foam boards (or softboards). These boards have many advantages.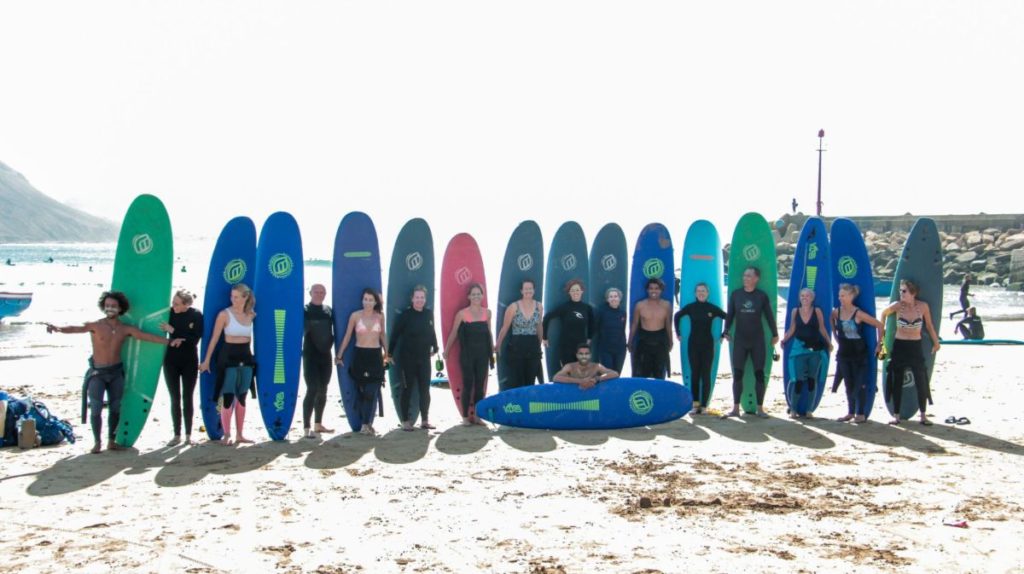 The first advantage of these boards is the flotation due to the material used. This flotation makes paddling much easier and allows you to catch waves with the least effort.
On top of that, the volume of these boards is quite high, thanks to the thick foam used. This helps beginner's surfers by offering good stability.
If you are a beginner and you are not used to caring your surfing equipment, these boards are perfect. They will withstand shocks and even if you get a little hole, most of these boards have hydrophobic foams inside.
There are other advantages depending on the brand and model. There are models with handles hollowed out of the board – making them easy to carry, and soft fins – to minimise injuries.
A foam board is a long-term investment because it can follow your progress. You'll always have fun surfing small waves with it.
---
Intermediate
It is at this stage of evolution that things get complicated. Most people will want more freedom of movement and will move to shortboards. The other option is to move to the longboard.
To the longboard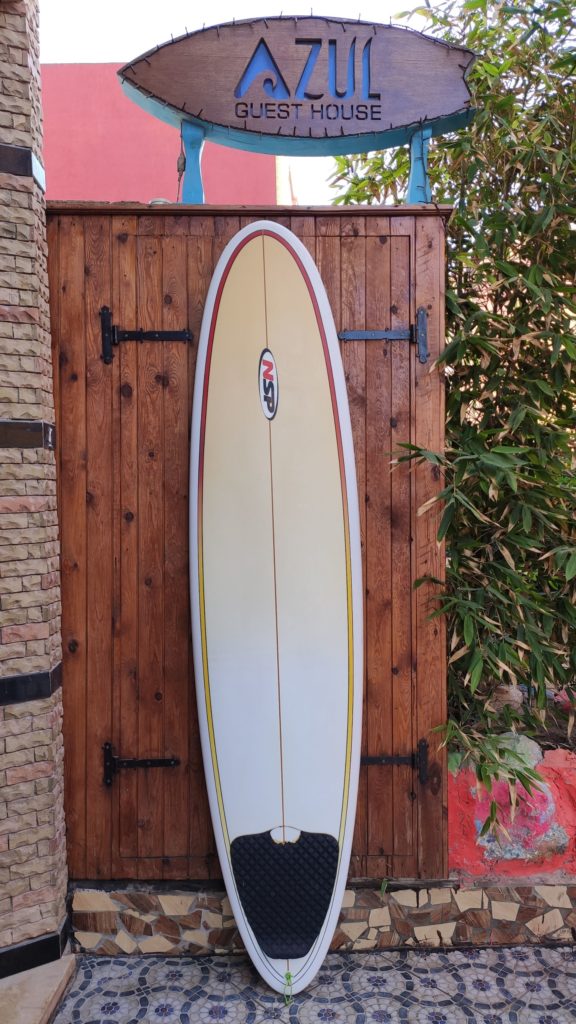 The step before the longboard would be the mini-malibu. The longboard is far from being a board for beginners, contrary to what some may believe. It is about being able to control a long and wide board, which requires a certain level of strength and understanding of the elements to be manoeuvred. The mini-malibu would then be a good intermediate. A first board in polyester or epoxy that will give you a better feeling on the wave as well as better reactivity. You will need a mini-malibu big enough to familiarize yourself with having a long board under your feet.
There are many boards for this level. Some brands are specialized in this area with very good quality/price ratios. These include Torq and NSP, two brands that we offer at Azul Guesthouse. They are solid boards, accessible in terms of price, and will allow you to enjoy high-performance equipment.
---
To the shortboard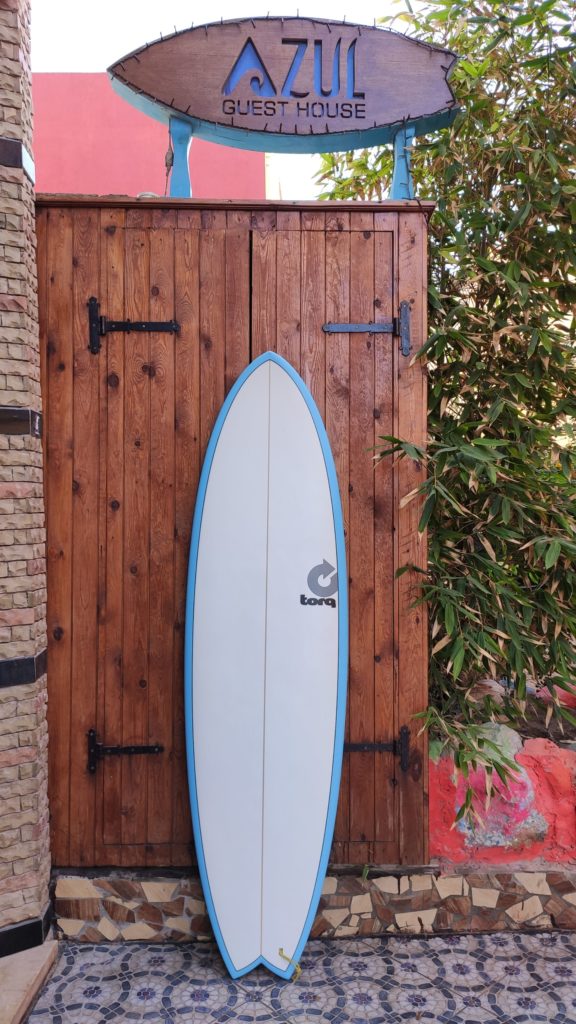 Most other surfers are going to want to get closer to the high performance shortboards that are at the forefront of the surfing scene. The trap is to want to go too fast and end up with a performance board that doesn't fit you. Whether it's paddling, or once you're on the wave, it is better to slowly reduce the size of the board width.
After a foam board, a short mini-malibu will do the trick to familiarize yourself with a hardboard. The best boards to progress towards shortboarding are nevertheless the evolutive / hybrid boards which take the base of shortboards, adding generous sizes to facilitate all aspects of shortboarding. We then find "funshapes" with brands like Torq or NSP, with generous sizes but which already allow to develop a "rail to rail" surfing.
---
Confirmed
After having progressed well on intermediate boards, it is time to get high-end equipment, hand shaped. This is where things get complicated, after having tested different boards, you already know what you prefer but it is impossible to have tested everything. Thickness of the board, length, fineness of the rails, type of tail, how many fins, what width? So many questions. The choice is hard because when you want to buy a "real" board that has passed through the hands of a shaper, all the details are customizable. Some of the main things to consider;
What style of surfing do you want? For the longboard the question arises between the classic aspect (hang 5 / hang 10) and the modern aspect with more performance manoeuvres and the ability to surf bigger waves (for the longboard we will stop here). For the shortboard, do you prefer an aggressive or a smoother glide? This choice will lead you either to high performance shortboards, or to funshapes or fishs.
Determine your strengths and weaknesses: if for example your paddling lacks power, you may prefer a bit of thickness to have a better flotation, or even a little more length or width to start earlier on the waves.
The type of tail is important too, depending on the waves you want to surf. For example, a fish tail will give you a great grip (drive) on a turn. A round tail will help the board to start earlier, useful for surfing in solid waves
---
Conclusion
Don't forget that shapers are the people with the most knowledge on the subject. It's a good idea to be filmed during your sessions and share this with your shaper, it will help them (and you) understand the way you surf. By talking with him/her you will then be able to agree on a custom board.
We hope that this article has been useful to you in choosing a surfboard that corresponds to your level. Azul Guesthouse allows you to explore all these possibilities with many boards at your disposal.