The below updates from Azul and life in Tamraght will help you book your holiday with us with confidence.
Surfers visiting Azul are enjoying empty waves, good swell, new breaks and personalised surf coaching with Hucine and Ayoub. Some are taking the time to combine their stay with trips around the country and experience our guesthouse in a more authentic way.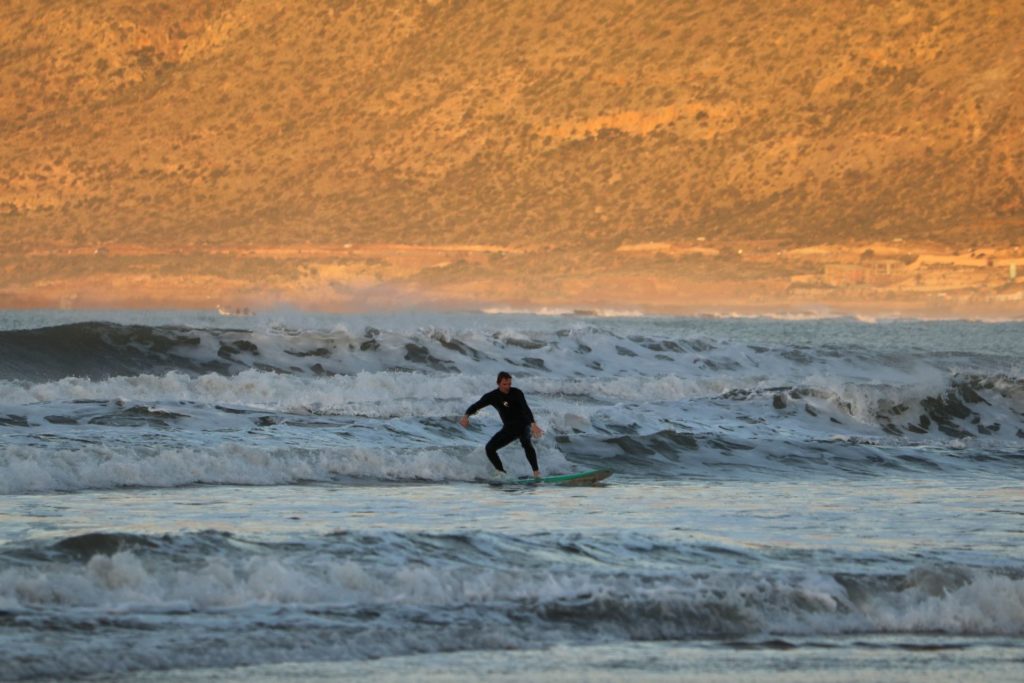 Weather: the weather is always warm, we are blessed with balmy mid 20 degree days, this makes for blissful surfing and relaxing sunny days by the ocean.
---
Beaches: certain spots are now open to surfers, including our local point breaks: Banana, Anchor and Desert. As well as some new and old secret spots! An Azul guest recently said "the line up is empty and we often have the spots to ourselves. Great for learning, practicing and improving." 
---
Curfew: there is currently a 21.00 curfew, so we have to be home by then. Fine as we spend evenings eating at the camp, and afterwards on the new Azul Terrace. Curfew equals cosy dinners, table tennis, music, drumming, and chats under the stars.
---
Current travel requirements: are the negative PCR test and a hotel confirmation, the latter we provide.
---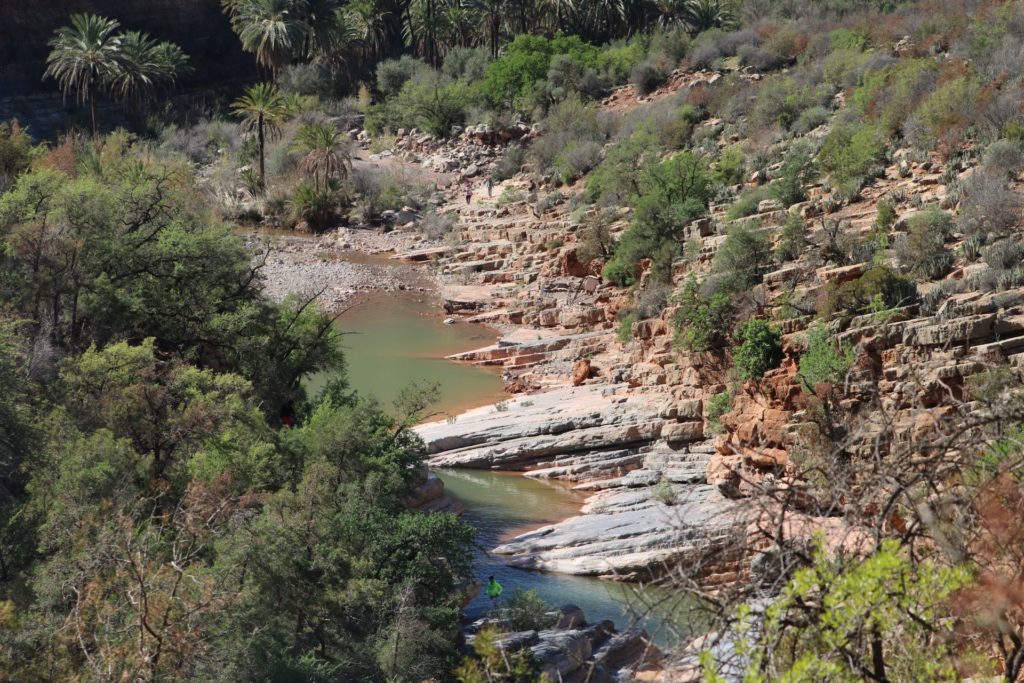 Schedule: we are always adapting the schedule to accommodate early or sunset surfs. This is great for those of you who are 'digital nomads' and need to be online during the day. Our fibre optic WiFi ensures you can get any work done super quickly too, and get back to relaxing, or surfing pronto. We aim to ensure you get to the best waves at the best time. Sunrise surfs means we are in the water around 8am, watch the sunrise from your board. Then it's back to camp for breakfast and shower. Relaxing on the terrace. A hike. Some yoga. A massage. Some Souk shopping. And, then if you feel like it back out for a sunset surf. Some days we drive a bit further, to discover secret spots, so sit back and enjoy the views of coastal driving.
---
Hiking: with the beaches being closed for a while, we have had time to discover new hiking routes on foot from Azul, and Ayoub is a pro at making tea on the mountain! Further afield in Paradise Valley, recent rains have filled the oases. Perfect for rock diving, refreshing swims and shaded lunches under the date palms.
---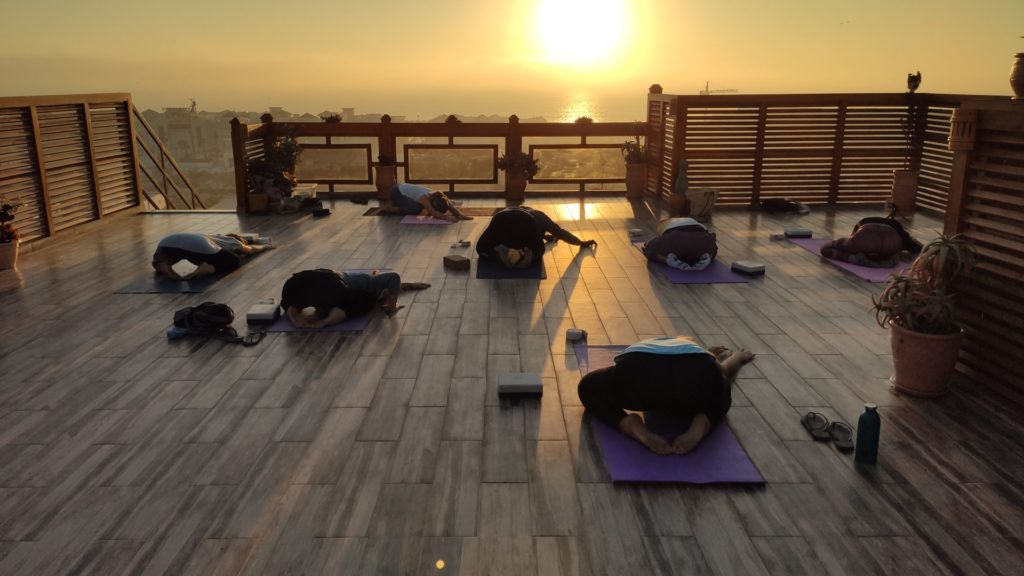 Yoga: Our new stunning sky-high roof terrace with 360 degree views is amazing for sunrise and sunset yoga sessions. We look forward to seeing you on the mat!
---
Food: always a highlight at Azul. Nowadays we are being blessed with home cooked delights such as sizzling tagines, colourful salads, gourmet BBQs, ask Bohcine about his tuna steaks – and the option to go fishing with him – and bumper breakfasts packed with pancakes, amlou and eggs. Yessssss!
---
Travelling around Morocco: It's a great time to experience the rest of the country too. Recently our guests enjoyed empty roads as they explored the countries' regional highlights like the Sahara Desert, Draa Valley, Atlas Mountains and Marrakech. All the beautiful places, gorge, mountains, dunes, villages, restaurants, cafes and hammams are all looking forward to welcoming you! 
---
We appreciate the last year has been difficult, with many experiencing the negative effects of social distancing and restrictions of nationwide lockdowns. Travelling to Azul and Morocco is different to pre Covid, but we believe it is a great time to travel. A way to experience coming together again in a communal way, we will respect your wishes for space should you require it. If you're able to travel, and even a little tempted to do so, we'd love to welcome you home!
Yalla – let's GO!  Check out recent photos on our Instagram and/ or Facebook, and get in touch with any questions.
We look forward to seeing you soon.
The Azul Family