AZUL GUESTHOUSE
Surf House in Tamraght, Morocco
The perfect place to
ENJOY YOUR SURF HOLIDAYS !
Located just steps away from the best surf spots in Morocco, Azul Guesthouse is your new, extraordinary "Home away from home" in Taghazout bay, a spacious welcoming guest house that offers budget accommodation with many services.
We offer a friendly and great ambiance, good food, cozy areas for chill out and a great atmosphere. We pride ourselves in providing affordable, comfortable accommodation and many of our guests return regularly.
Our Terrace & Rooftop
The views from Azul Guesthouse's terrace are generally agreed to be stunning. Overlooking the entire Bay of Taghazout. From the comfort of a moroccan armchair one can be­gin to enjoy beautiful panoram­ic view­points and appre­ciate beautiful sunsets. At Azul Guesthouse you will make discoveries and an unforgettable stay.
You can have your morning coffee while watching the waves on the "Crocodile" surf spot located just in front of the guesthouse, or take a look at "Banana": you will bathe in the Moroccan surfing from world morning to evening!
The terrace will also welcome your yoga sessions, and will be the perfect place to relax after your surfing day.
And if you have energy left, you can also take advantage of our table tennis table!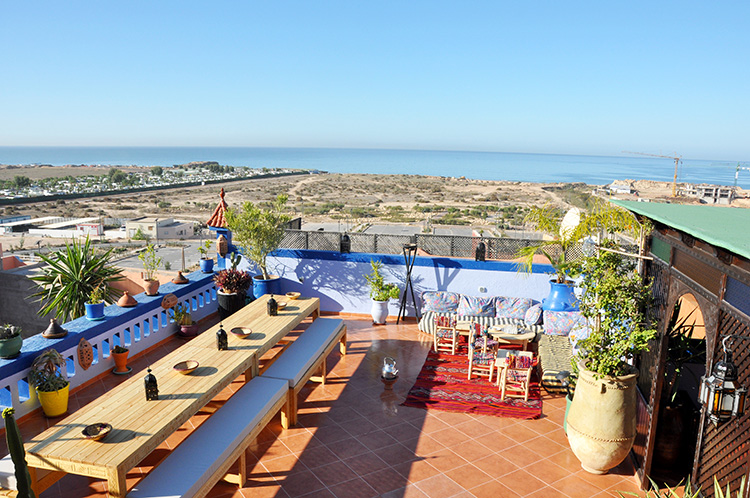 Our Restaurant & Dining Room
The well-known Moroccan hospitality and the richness of its cuisine await you at Azul Guesthouse.
In a familial setting, you will taste the typical dishes carefully prepared by our local chef.
Our tasty and typical dishes, served in a magnificent setting, will allow you to chain the surf sessions with all the necessary energy!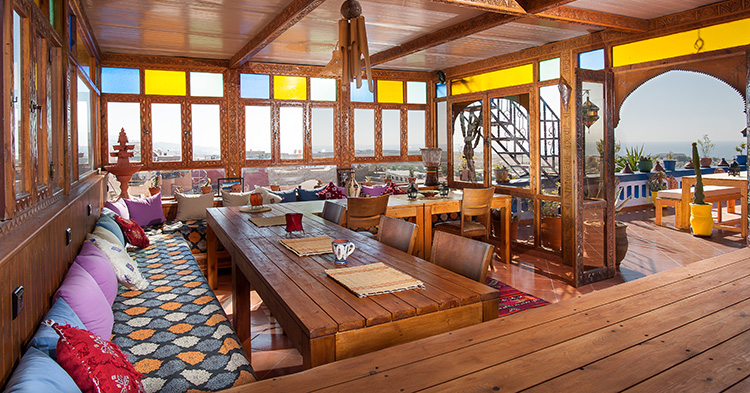 Our Rooms & Comfort Options
We offer a wide variety of accommodation options, which allow us to accommodate solo travelers, couples, families, or groups.
Our rooms have all the modern comfort you can dream of, while being deeply rooted in the purest Berber style specific to the region of Agadir.
They also all have a comfortable Moroccan living room!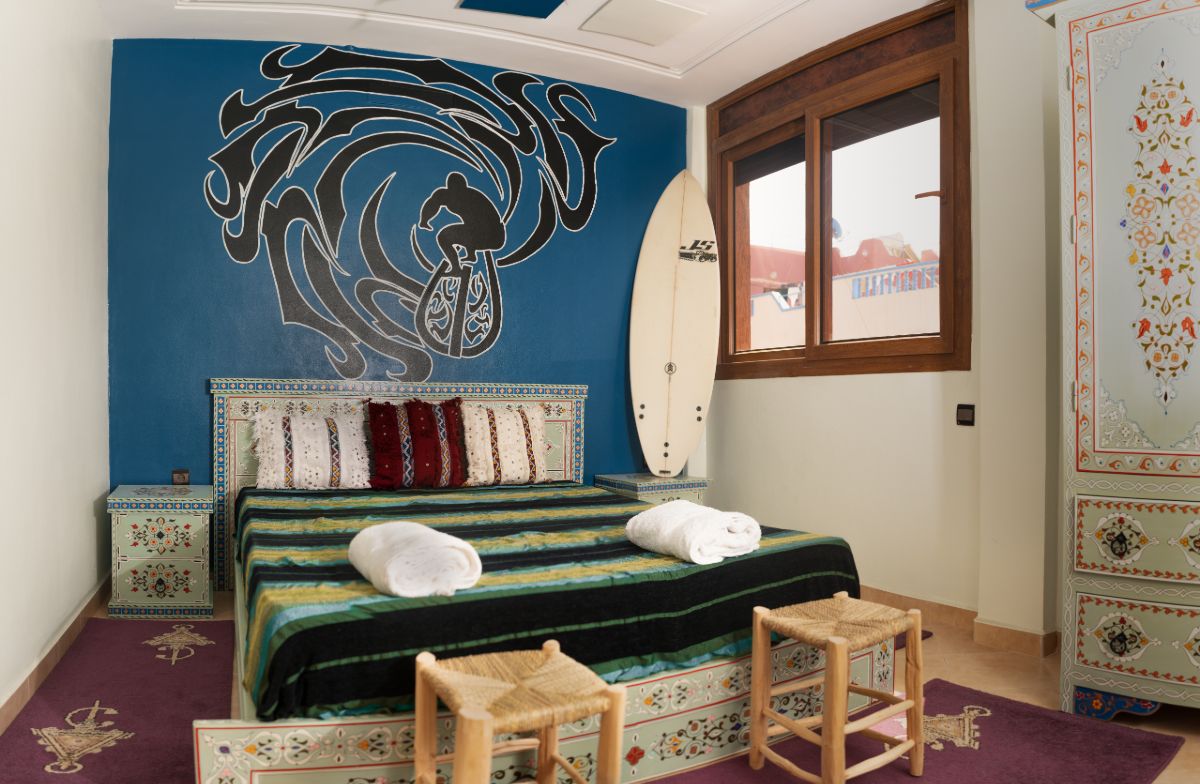 Our Surf House
PHOTO GALLERY