If you are passing through Tamraght, Azul Guesthouse will be happy to make you discover the Moroccan surfing experience. Even if you are not staying with us, you can book surfing lessons for half a day or more. It is also possible to book lessons even if you have already booked a package. For example the Bed & Breakfast formula.
Here are our two offers; half-day or full-day: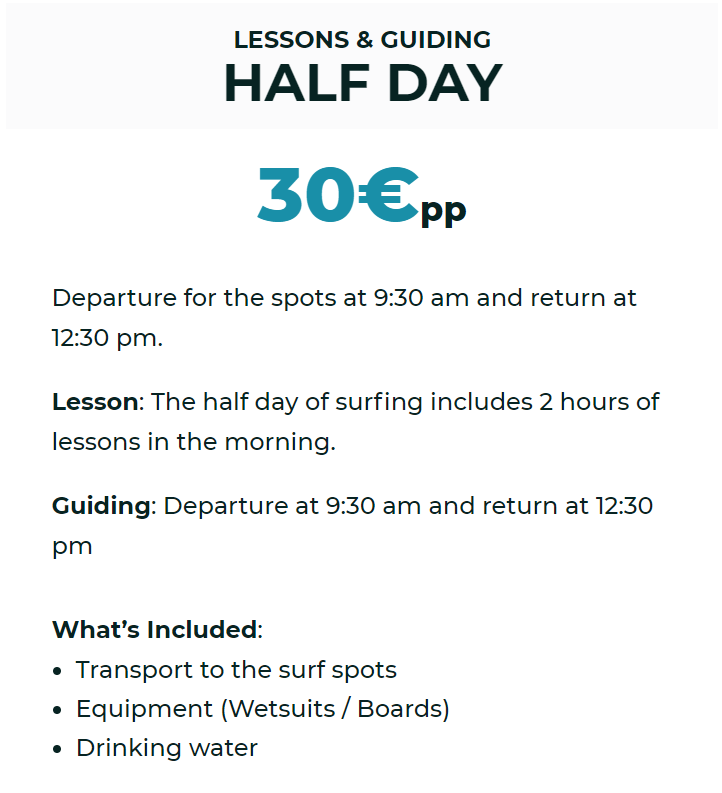 The first offer is for half a day. Depending on your abilities, it is either a surfing lesson on an accessible spot (beachbreak type) or guiding. The guiding consists in moving on a spot that requires more experience while having the advice of the coach who knows all the corners of the region.
All that remains is to choose the lesson or guiding according to your level. You can then enjoy the rest of the day as you wish.
---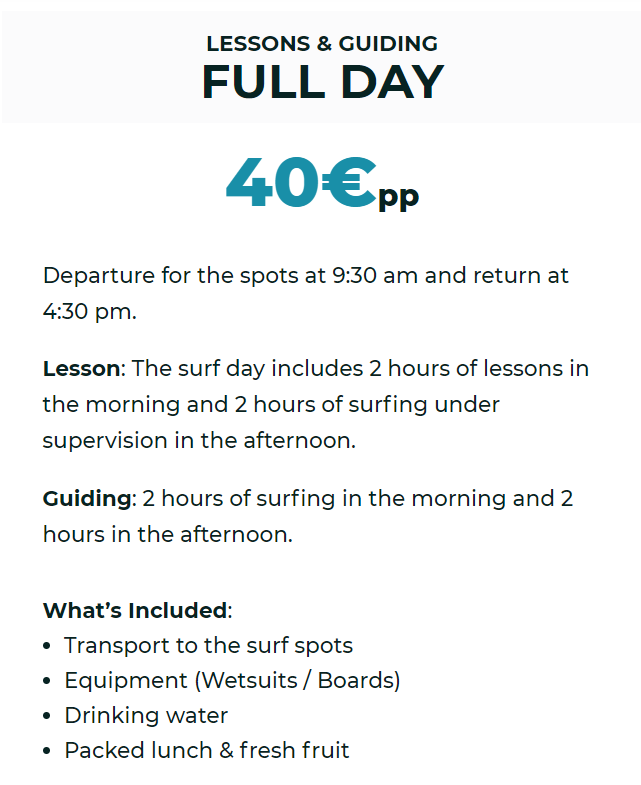 This second offer lasts one day and gives you a better understanding of local surfing. You will have twice as much time in the water, as well as a meal shared with the surf coach.
All this allows you a complete surfing experience with four hours of surfing in one day and time to exchange during the meal with locals.
---
You can register several days a week for these offers in order to progress. You will discover the best of surfing in the region. If you would like more information or would like to book lessons, click here.