Receiving the swell of the Atlantic Ocean, Morocco has been, for many years, a flagship destination for European surfers. Easily accessible in just a few hours by plane, Morocco offers countless quality waves for all levels, throughout the whole year!
Where: the best surfing areas in Morocco
The Moroccan coasts allow surfing in several regions such as Casablanca, Dakhla, and Essaouira. But it is towards Agadir, in the bay of Taghazout, that the ocean delivers the most beautiful waves, and best conditions.
Full of creeks and bays, more than 20 main spots ensure that you will find every day the right conditions for surfing. Devil's Rock, Banana Point, Spider's, Anchor Point, Panorama, Anza, Tamri, Imsouane are as many spots accessible in a few minutes by car. Consult our Atlas of surf spots in Morocco to discover them all!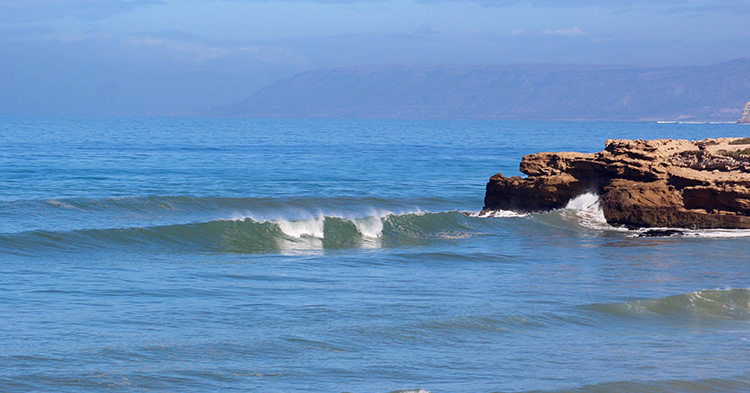 When: the best time to go surfing in Morocco
With more than 300 days of sunshine a year, Morocco will welcome you throughout the year in amazing conditions.
In winter the climate along the coast is temperate and the thermometer oscillates around 21 degrees during the day. This is the most pleasant time of the year for a stay in the region of Tamraght / Taghazout. And the winter period, says generous swell, which makes it the best time of the year to come and for for a surfing holiday in Morocco. You will have the opportunity to surf exceptional waves, in the best conditions, every day!
In summer, the temperatures reach a peak in August, and the swell is less regular, but the region will still offer you some nice conditions, especially for Beginner and Improver levels.
How: the best surfing conditions in Morocco
To get the most out of surfing in the Taghazout region, it is the best to take advantage of local surfers' knowledge.
Whether you are a beginner wanting to learn surfing in Morocco, or an experienced rider wanting to maximize your wave count without any hassle thanks to the local surf guides who know every wave like the back of their hand. You will find what you are looking for on the Moroccan coast.