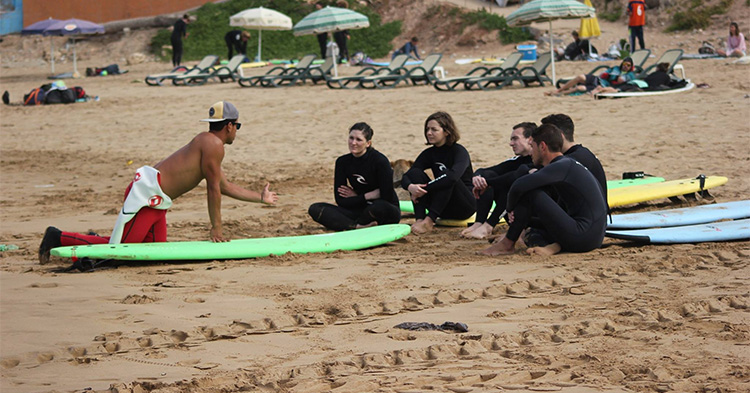 We're a Berber family born and bred in Tamraght Village. We've always lived and worked close to in and on, the Atlantic Ocean. It's our pleasure to share our beach house, our friends and beautiful Moroccan coastline with you.
Call: +212 673 575 021 Book your stay
---
Bochine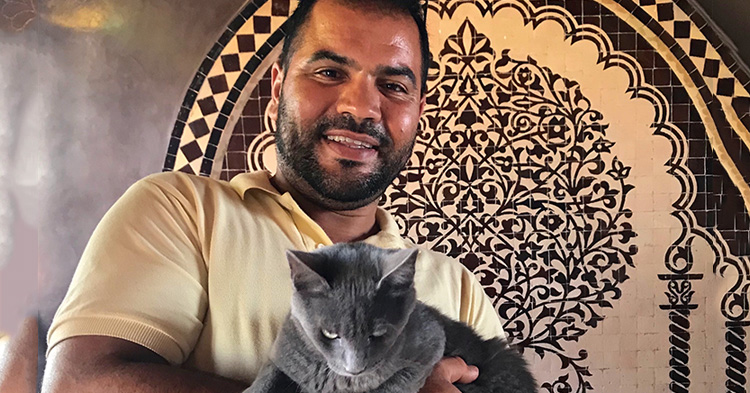 A multi-tasker, genuine host and gifted craftsman, Bohcine has already had many roles; from fisherman, to carpenter. As well as running the guesthouse, he also has a workshop in nearby Aourir where he makes traditional Berber wooden furniture. Bochine's woodwork can be seen throughout the guesthouse, from the panelled ceilings to the ornately carved tables and cabinets. His cheeky smile, passion for the ocean and love of play ensures many a fun night playing Jenga and card games!
---
Hucine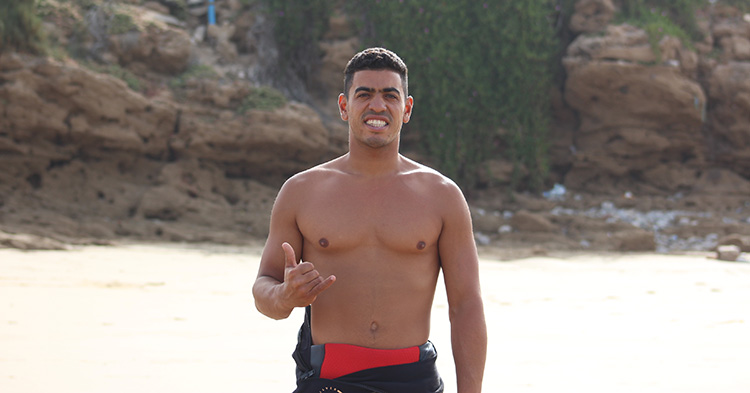 From lifeguard to mechanical engineer to surf instructor, Hucine has a similarly colourful CV to his older brother. The youngest of the seven brothers, Hucine has the can-do attitude, enthusiasm and energy that can make anything happen. Having worked at a few surf camps in the area over the years, it was a natural step – in the ocean – to work with his brother in opening their own surf house. He shares his passion for surfing and home country freely, and is a patient and encouraging teacher. His big smile, love of people and musical talents draws a loyal following of clients, who now return to stay, drum and surf with him at his beach house.
---
Tarik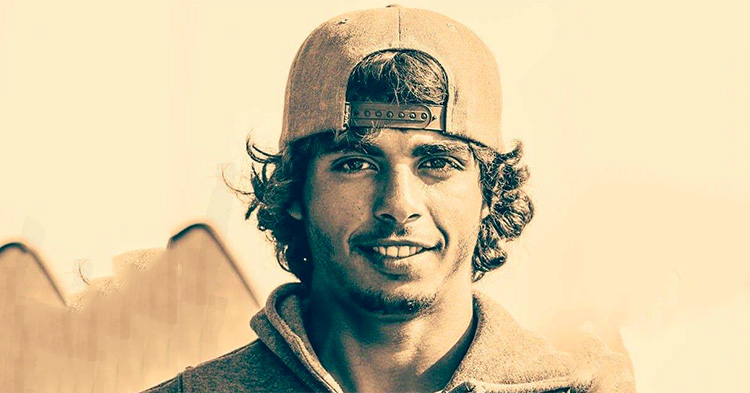 A pro surfer, currently sponsored by O'Neill, Tarik is one of Morocco's most talented surfers. His home break, here at Imourane, is just a few minutes walk from the beach house. He leads our surf classes with confidence, and a wonderful sense of humour. Suitable for all levels his teaching can be adjusted to both first-time surfers and experienced surfers alike, he will happily show you his favourite local spots. Few can resist his infectious laugh!
---
Mohamed

Hucine and Bohcine's nephew, Mohamed is an avid surfer, on hand to help out with pushes and encouragement in the waves, and his can-do attitude means he is a well-received extra pair of hands around the guesthouse.
---
Sally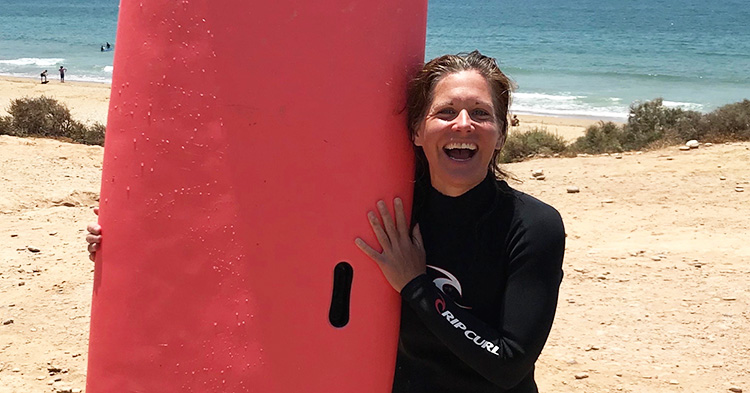 Born in the UK, raised in Africa, Sally brings a wealth of experience in travel to the continent. Sally is host, writer, marketeer, yogi, lover of creativity, people, play and the ocean. Her artwork and writing can be enjoyed via our blog, social media, and at the guesthouse. New to surfing and life in Morocco, she's learning to master the art of balancing cultural and language differences with a big smile and open heart.
---
Imad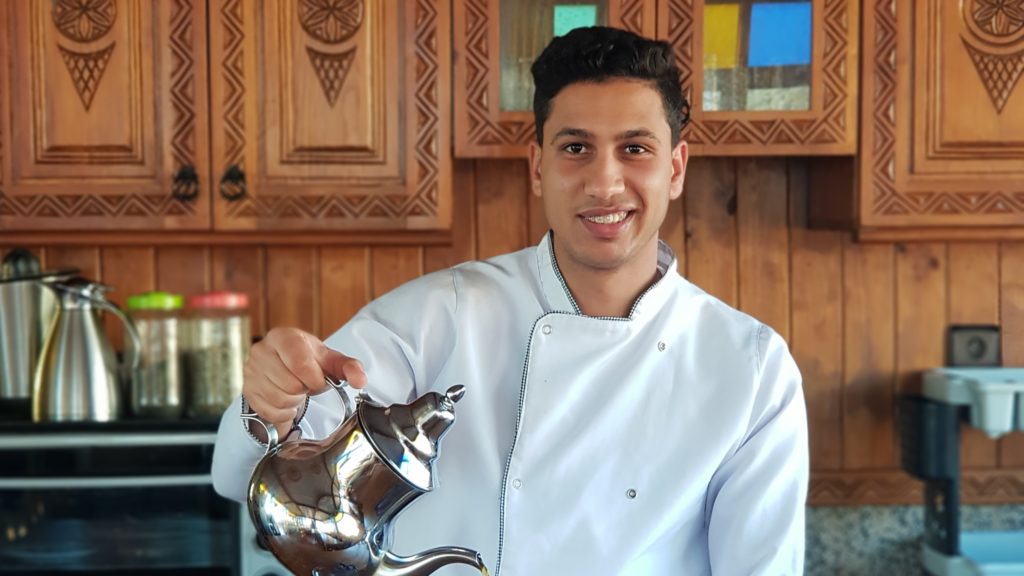 After all the surf and yoga sessions, Imad, our chef, is on hand to ensure that energy levels are kept high. Preparing omelettes, pancakes and fruit smoothies for breakfast, super-sized packed lunches, freshly-made salads and a variety of traditional home-cooked Moroccan meals with specialities being a variety of tagines, couscous, grilled fish and desserts such as caramelized apple and chocolate mousse. Plus, there is always a pot of Moroccan mint tea brewing!
---
Amina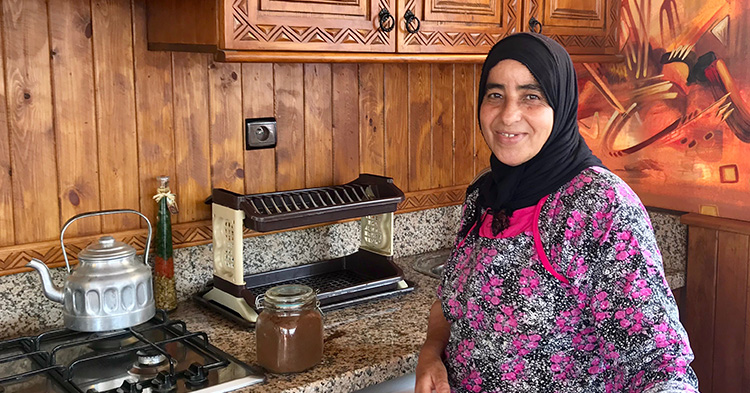 Gentle and always smiling, Mina is here to ensure the house is clean and tidy throughout your stay. From daily housekeeping to chores in the kitchen, she is always here to take care of every little detail. If you need any help around the house, Mina is the lady to look for!