Maison Hotes Taghazout bay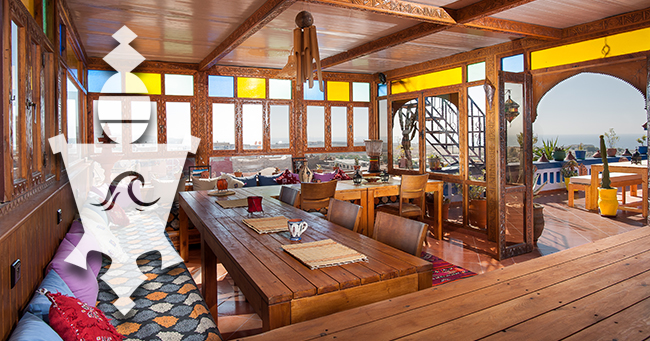 Bienvenue a

Azul Guesthouse

Notre Surf house est le lieu idéal pour vos vacances de surf et yoga au Maroc. Situé à 5 minutes de marche de la plage d'Imourane, dans les rues sablonneuses de Tamraght, village de surfeurs. Les vagues mondialement renommées de la baie de Taghazout déferlent à notre porte. C'est l'endroit parfait pour les surfeurs, yogis et vacanciers qui recherchent une expérience relaxante sur la côte marocaine. Vous serez gâtés par notre cuisine maison, des experts en cours de surf, notre vue panoramique sur l'Océan Atlantique et nos intérieurs traditionnels berbères. Avec 25 invités maximum nous garantissons une ambiance intime digne de votre maison. Nous, vos hôtes berbères nés au village, vous assurerons d'avoir en permanence du fun, du surf et de la détente pour vos vacances. Au plaisir de vous accueillir bientôt!

La famille Azul Guesthouse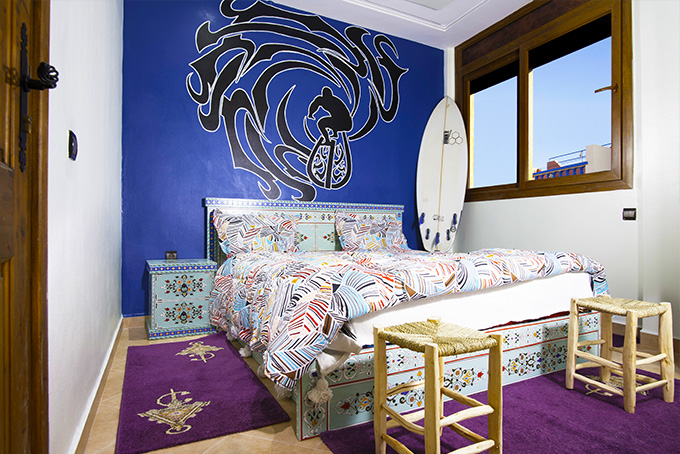 L'hébergement
Azul Guesthouse se caractérise par sa simplicité, une atmosphère comme à la maison, de spacieux appartements de style. Ils combinent le charme traditionnel marocain avec le confort et les équipements d'un hôtel moderne.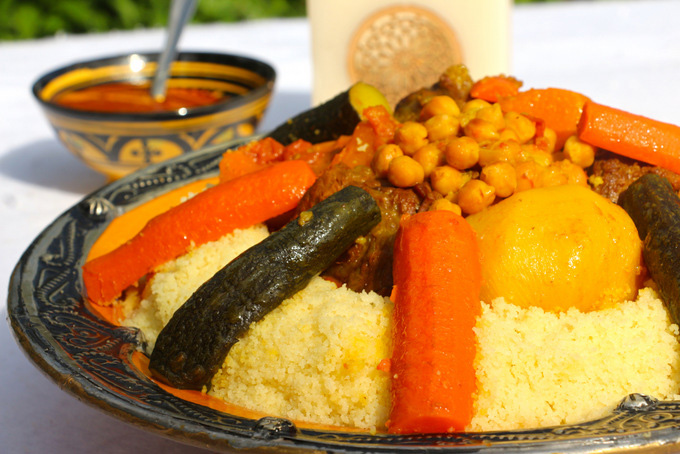 La Cuisine
Notre restauration vous offre le meilleur de la gastronomie traditionnelle marocaine. Nous procurons des aliments frais, légumes et viandes locales de qualité. Nous proposons toujours des alternatives pour les végétariens et nous préparons des menus adaptés aux invités allergiques.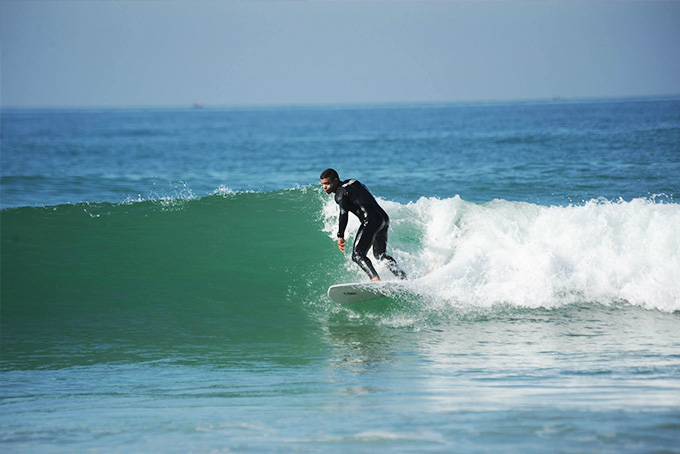 Les Activités
Notre auberge est placée à proximité des meilleurs spots de surf du Maroc, il y en a pour tous les goûts, du surfeur débutant au plus expérimenté. Le Break est à 10 min à pied. Chez Azul nous pouvons aussi suggérer beaucoup d'autres activités pour apprécier votre séjour dans la baie de Taghazout.
NOS PACKS
Nous avons différents types de packs ,vous permettant un choix selon vos intérêts particuliers, votre niveau d'expérience en surf et yoga. Nos Packs offrent un véritable savoir-faire à nos clients. Chacun de ces packs peut être réservé et pré-payé par PayPal. Allez voir nos 4 packs et nos options. Si vous le souhaitez, contactez-nous pour toute information supplémentaire.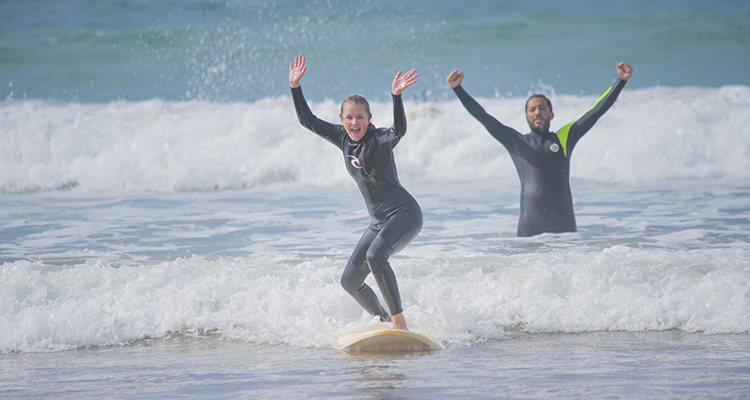 Azul Surf School
C'est notre meilleur pack pour les invités qui n'ont jamais surfé ou qui possèdent les capacités de base du surf qui voudrait améliorer leur niveau. Les invités auront l'opportunité de surfer 2 sessions par jour pour se perfectionner.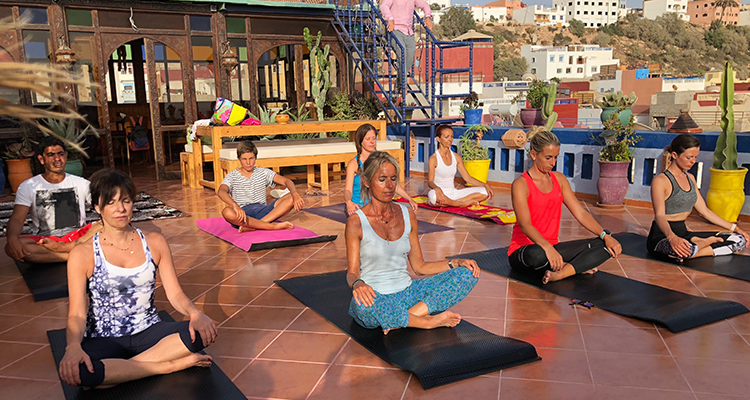 Azul Surf & Yoga
Ce pack est préférable pour les invités souhaitant combiner l'apprentissage du surf en douceur avec des sessions quotidiennes de yoga. Les deux se complètent parfaitement bien. Aucune expérience n'est requise ...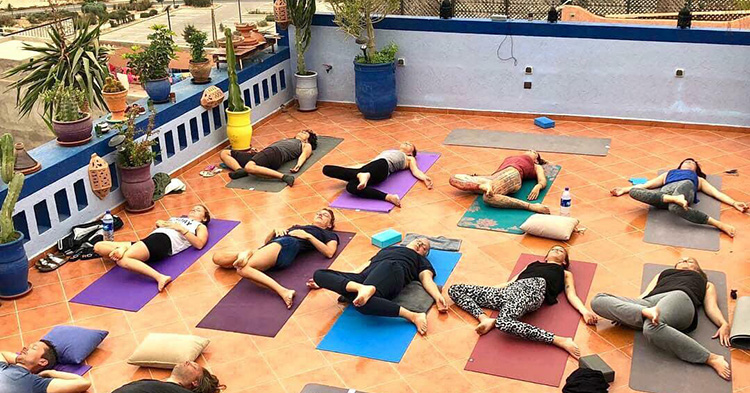 Surf House Package
This package is ideal for guests wanting to enjoy the surf house holiday experience and/or flexibility of tailor-making their holiday in the Taghazout Bay region.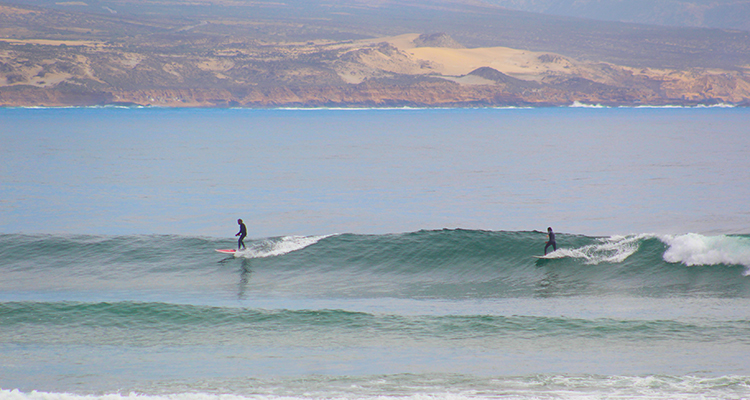 Azul Surf Guiding
Ce pack est idéal pour nos invités plus expérimentés, ceux qui sont capables de surfer différents types de break, manœuvrer leur planche et prendre les vagues d'eux-mêmes. Un moniteur vous conduira aux meilleurs spots...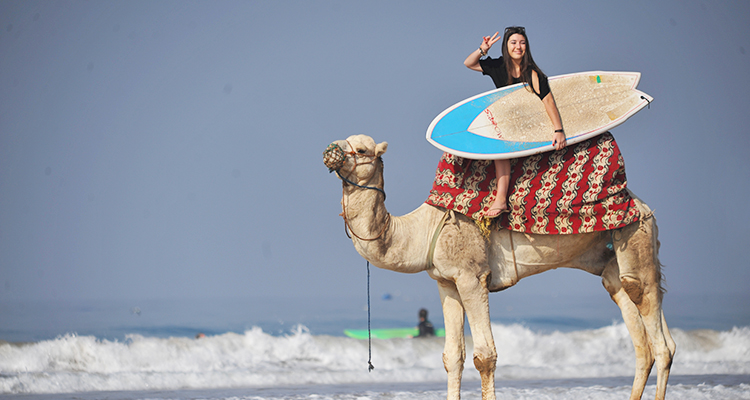 Azul Full Package
Ce pack appartient à ceux qui souhaitent une expérience pleine et entière de la région. Parfait pour tous ceux qui voudraient apprendre le surf, pratiquer le yoga, apprécier la douceur du spa et explorer l'envirronement...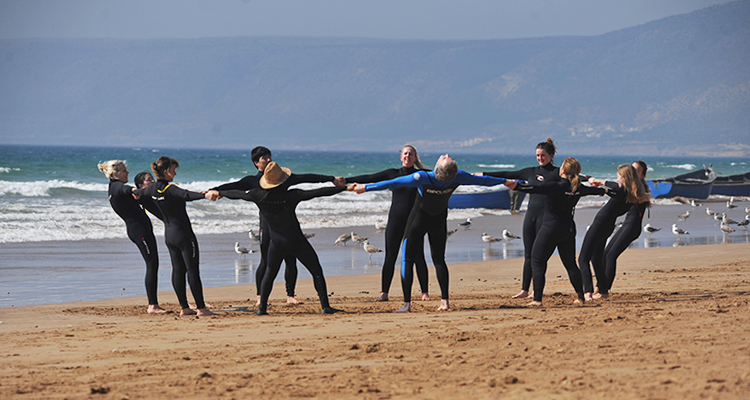 Private Retreat Package
Our oceanfront surf house is now available for private hire for guest teacher retreats and training. Max. capacity 20 people in a mix of double, twin, triple and 4 bed rooms.